Missoni CEO still missing as Venezuela continues search for lost plane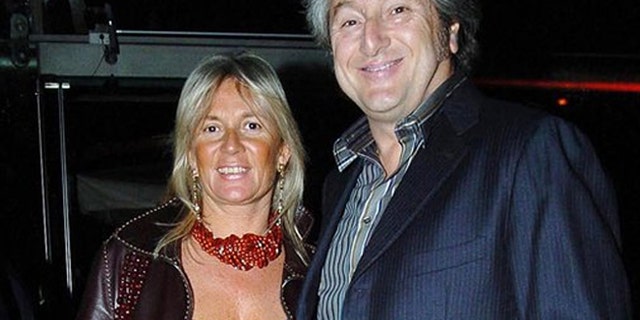 Search teams fanned out for a fourth day in planes, helicopters and boats off Venezuela on Monday, looking for a missing plane carrying Italian fashion executive Vittorio Missoni and five other people.
Italian Ambassador Paolo Serpi flew over the area on one of the planes on Monday, Interior Ministry press director Jorge Galindo said.
Venezuela's government said in a statement on Sunday that a plane and two helicopters were searching along with four civilian planes. Two Coast Guard ships and five patrol boats were also participating. The government said that nearly 400 people were involved in the search, including about 30 divers.
In Italy, Foreign Minister Giulio Terzi said his government is following the search with "great apprehension" and that it is in continuous contact with Venezuelan authorities. He said the government is considering sending search experts from the Italian fire corps.
The 58-year-old Missoni is CEO of Italy's Missoni fashion house and the eldest son of the company's founder, Ottavio, now 91.
Vittorio Missoni's younger brother, Luca, is a pilot, and was aboard one of the planes involved in the search, the Italian news agency ANSA reported, quoting sibling Angela Missoni.
Authorities have said the twin-engine BN-2 Islander had enough fuel on board for a three-hour flight when it took off on Friday morning from Venezuela's Los Roques islands, where the group had been vacationing.
The flight was supposed to take 42 minutes, but the civil aviation agency said the authorities declared an alert after the plane didn't make contact with the control tower at the Caracas airport.
"The last position registered in radar data and those supplied by a system on board the aircraft" was about 11 miles (18 kilometers) south of Los Roques, the National Civil Aviation Institute said in a statement over the weekend.
The government said in its statement on Sunday that planes and helicopters were searching a swath of about 1,700 square miles (4,400 square kilometers) off the archipelago.
The islands are popular for scuba diving, white beaches and coral reefs. Missoni had been vacationing in the islands along with his wife, Maurizia Castiglioni, and two Italian friends.
Another couple also had vacationed along with Missoni and the others who were aboard the vanished plane, but took a separate flight to Caracas. One of them, Giuseppe Scalvenzi, told ANSA that he saw lightning during a storm at the time the other plane would have been flying.