Octomom Nadya Suleman back on welfare, report says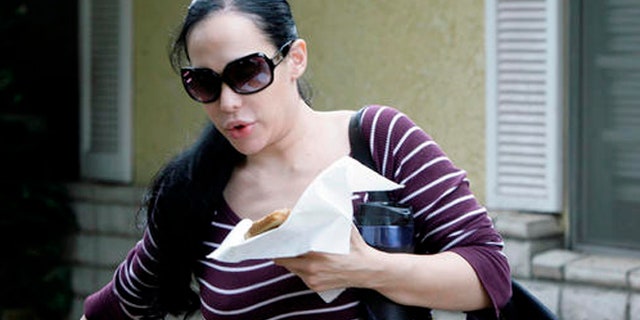 After just five months off of welfare Octomom Nadya Suleman has now signed up again for government assistance, according to TMZ.
The mother of 14 is in need of assistance following an October rehab stint which drained her savings, sources told TMZ. She will be receiving $1,800 a month for food, $1,000 for emergency cash, as well as money for mental heath and dental issues.
PHOTOS: Octomom works as a stripper
Suleman initially went on welfare back in March but was able to go off of it when she earned money from stripping and pornography work.
She plans to be on welfare only until she can manage on her own again, the website reported.
Suleman's octuplets will turn 4 later this month.