Miss America swimsuit competition 'behind us,' contestants say at prelims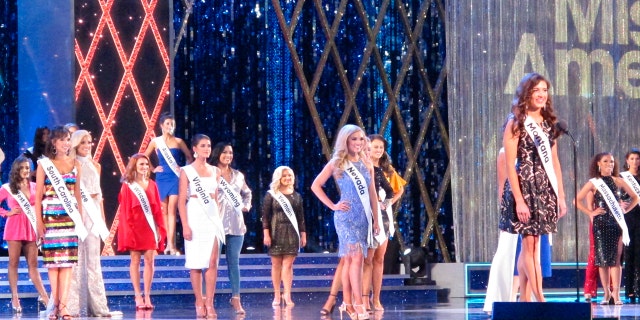 The first night of preliminaries in the revamped, swimsuit-less Miss America competition was held Wednesday, with contestants in Atlantic City, N.J., saying the 98-year tradition was "behind us."
"It's sad that it's gone, but I understand the reasons it's gone," Miss Wisconsin, Tianna Vanderhei, said after winning the evening's onstage interview competition for her comments on how higher education should be made more affordable and more widely accessible.
In years past, one talent and one swimsuit winner were named in each of the three preliminary nights of the Miss America pagaent, which started in 1921.
But with no swimsuit competition this year, the onstage interview portion is taking its place.
"People are going to get to see what Miss America is all about with these changes."
"People are going to get to see what Miss America is all about with these changes," Miss Florida, Taylor Tyson, added. She won the talent competition for a piano rendition of "Mephisto's Waltz" by Lizst.
This year's preliminaries began amid a revolt by some state-level pageant officials, who were unhappy with how the decision to end the swimsuit competition came about. They are demanding that top leadership, including Miss America chairwoman Gretchen Carlson, a former winner, step down.
Carlson had said she wanted Miss America's image to be refashioned into one that's modernized and empowered.
"We're no longer judging women when they come out in their chosen attire, their evening wear, whatever they choose to do," Carlson said in a television interview in June. "It's going to be what comes out of their mouth that we're interested in, when they talk about their social impact initiatives."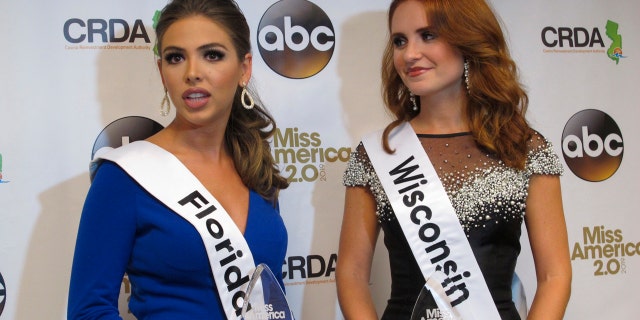 Scholarships totaling nearly $506,000 will be awarded this year, including $50,000 for the new Miss America; $25,000 for the first runner-up; $20,000 for the second runner-up; $15,000 for the third runner-up, and $10,000 for the fourth runner up.
The preliminaries will continue Thursday and Friday.
The next Miss America will be crowned Sunday night in Atlantic City.
The Associated Press contributed to this report.