Mischa Barton explained why she left Hollywood after 'The O.C.'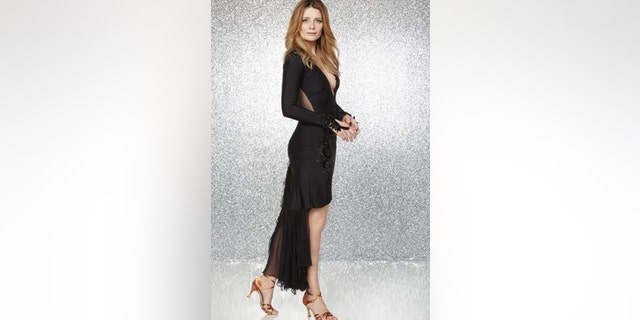 NEWYou can now listen to Fox News articles!
Former star of "The O.C." has opened up for the first time about the downward career spiral that occurred after she left the show, explaining that she made a conscious decision to leave Hollywood.
The 30-year-old actor — who has just been eliminated from the current season of "Dancing With The Stars" — reflected on her bumpy post-"O.C." career in an interview with People Magazine.
"I just got to this place where I needed space," Barton says of the aftermath of her popular "O.C." character Marissa being killed off on the show.
"I needed to rediscover what I loved about being an actor because, at a certain point, I was robbed of the fun aspects by being that much under the microscope."
Following a drink driving arrest in 2007 — complete with a mugshot seen around the world — Barton decided to flee the gaze of Hollywood's paparazzi and start a new life in London.
"It was one of those times that things culminated for better or worse," she says. "So I moved to Europe and was able to take time and really explore who I was and who I wanted to be."
While living in London, Barton went back to school, enrolling as a student at the Royal Academy of Dramatic Art.
"I needed that time for myself to really do that self-exploration and get back in touch with my roots. I just needed time to be me and be a regular person. That balance is important. I am nothing but happy to have had that time in my life."
Barton's subsequent legal troubles since leaving the show have included being sued by her landlord in 2010 for tens of thousands of dollars in unpaid rent, and last year suing her own mother for theft and breach of contract.
Despite her oft-reported troubles, Barton said she remained grateful to the show that made her famous.
"I was 17 years old and fresh out of high school in New York when I got cast on 'The O.C.' It was a huge time in my life and I'm grateful for it. Now, I can embrace it and be happy about it."