Michael Buble's music career almost ended when son Noah was diagnosed with cancer: 'I truly thought I'd never come back'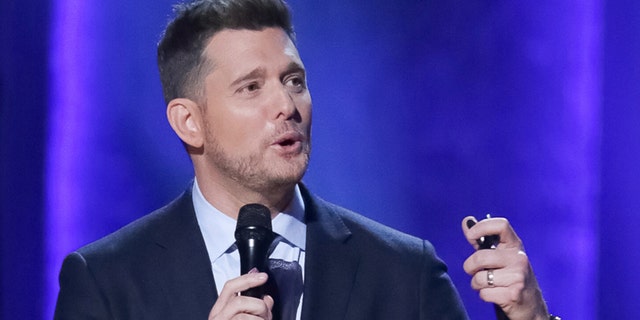 Michael Bublé's music career nearly came to an end when his son, Noah, was diagnosed with cancer in 2016.
"I truly thought I'd never come back to music," the 42-year-old singer told Australia's Herald Sun, per Entertainment Tonight. "Family is what matters. The health of my children is number one. The relationship with my family, my wife, my faith – all of it is easily number one."
Following 4-year-old Noah's diagnosis, Bublé stepped out of the public spotlight to focus on his family and caring for his son. At the time, he said his family was "broken in half" by the news. Bublé also cancelled several work commitments.
In early 2017, news broke that Noah's health was on the mend.
"I don't talk about the whole story, not even to my friends because it hurts too much," he added. "He's my superhero, he doesn't need to relive it over and again. But I've been to hell. And you know what, hell seems like a really nice place to vacation compared to where we've been."
Bublé and his wife, Luisana Lopilato, who are also parents to 2-year-old Elias, are expanding their family. They're set to welcome a baby girl this summer.
This article originally appeared in Page Six.
MICHAEL BUBLE ANNOUNCES HE AND LUISANA LOPILATO ARE EXPECTING A BABY GIRL