Metropolitan Opera conductor James Levine denies sexual abuse allegations: I am not 'an aggressor'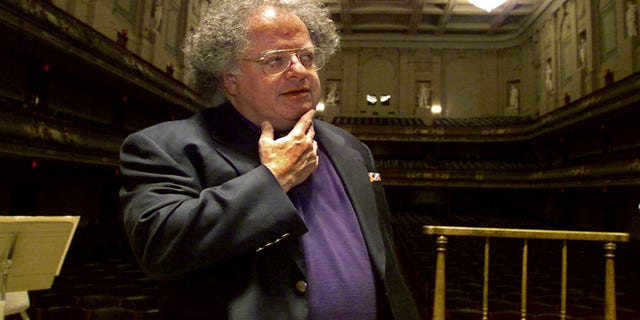 Longtime Metropolitan Opera conductor James Levine has denied allegations of sexual misconduct and says he wants to resume his work "with full concentration and inspiration."
"As understandably troubling as the accusations noted in recent press accounts are, they are unfounded," Levine said in a statement issued Thursday in a statement to The New York Times. "As anyone who truly knows me will attest, I have not lived my life as an oppressor or an aggressor."
The opera suspended Levine on Sunday after the Times published accounts from three of the accusers who say that Levine sexually abused them when they were teenagers. A fourth accuser later came forward.
The opera appointed Robert J. Cleary, a partner at the Proskauer Rose law firm, to investigate the accusations against Levine as it weighs his future. The company has been naming replacements for his scheduled performances.
"I have devoted my energies to the development, growth and nurturing of music and musicians all over the world — particularly with the Metropolitan Opera where my work has been the lifeblood and passion of my artistic imagination," Levine said in the statement. "My fervent hope is that in time people will come to understand the truth, and I will be able to continue my work with full concentration and inspiration."
James Lestock, 67, who says he was abused by Levine as a 17-year-old cello student, issued a strongly worded statement in response to the conductor's remarks.
The Associated Press does not typically identify people who say they are victims of sexual assault unless they decide to tell their stories publicly, which Lestock has done.
"He is lying," he said in an email to the Times. "The examples of instigating sex with a minor, physical abuse using physical pain leading to break down crying, all happened. I will take a lie-detector test. Will he?"