Meghan Trainor defends Jennifer Lopez after Dr. Luke backlash: 'It's ridiculous'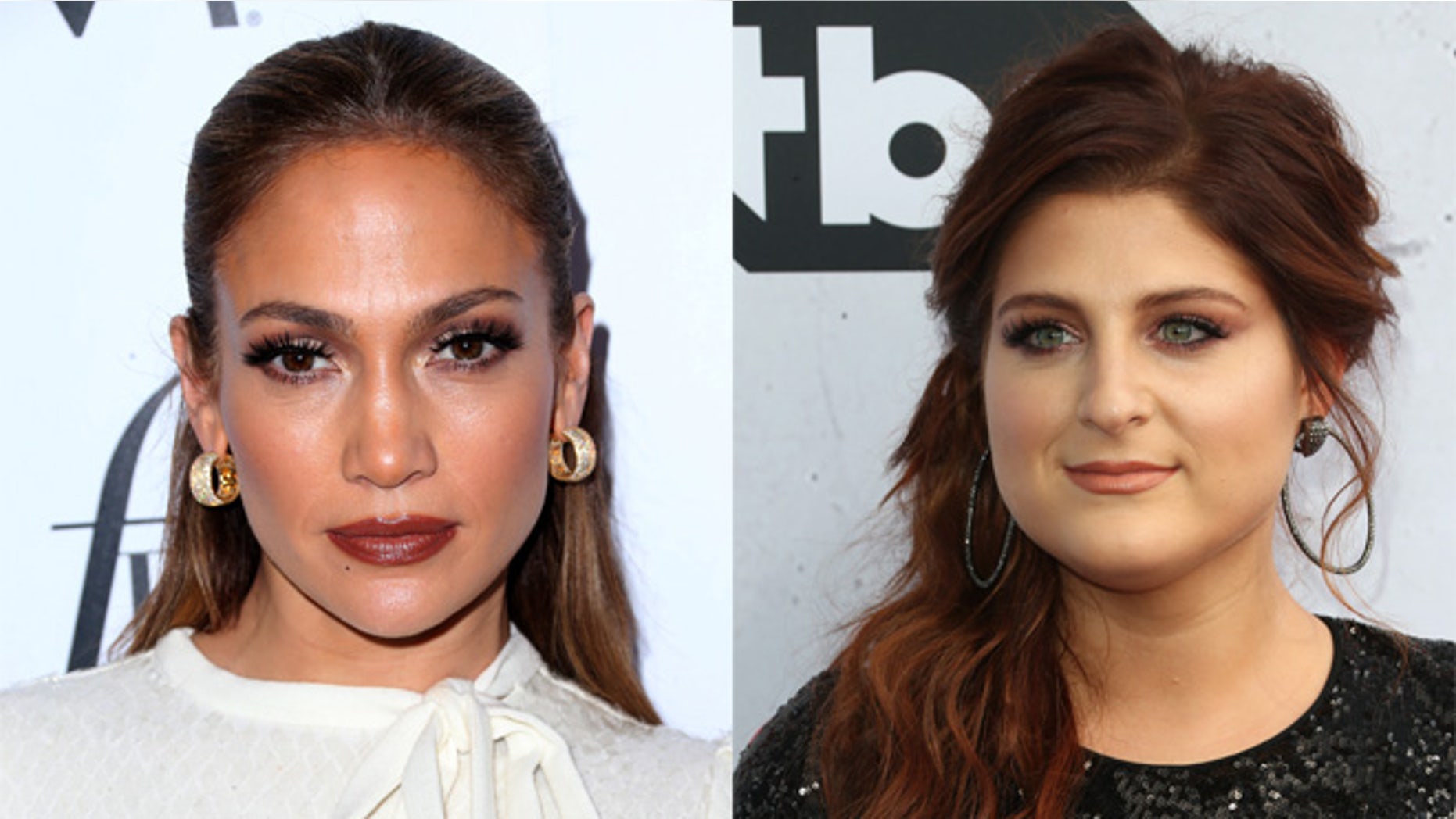 Jennifer Lopez has been facing a backlash after it was revealed that her new single, "Ain't Your Mama," was produced with Dr. Luke. Now, Meghan Trainor, who wrote the song, is publicly defending Lopez, calling the drama "ridiculous."
"[It's] not fair on her, not at all," Trainor told the UK's Official Charts, admitting that Lopez was actually unaware that Dr. Like was involved when she heard the song for the first time. "I texted her the song and she had no idea – she though I did it alone by myself at my house, which a lot of people think, because I do do that."
She added: "I sent it to her and said, 'Do you like the song?' And she said, 'I love the song; my kid loves the song – he's made me play it five times already so I know it's a hit. When can I cut it?,' so I said, 'Immediately! Whenever you want!'"
The song – which is on Lopez's upcoming album – was released last week after J.Lo performed it on the finale episode of "American Idol."
"I felt terrible when Jennifer got all the hate for ['Ain't Your Mama'], and it's just all ridiculous. It's such a big song for her," Trainor said.
Lopez has been slammed on social media by fans for working with Dr. Luke while he's embroiled in a legal case with singer Kesha, who claimed that the producer raped and sexually assaulted her. He has denied all allegations.
The "Booty" singer has not publicly commented on the controversy.
In her interview with Official Charts, Trainor also teased Lopez's new album, calling it "night and day" different to her previous album, "A.K.A."
"The music is there, the melodies are there and a lot of my songs are self-empowerment songs, and she loved that about my writing."