Meghan Markle's 'Suits' dad reveals what he told Markle on her last set day
Meghan Markle's TV father, Wendell Pierce, shared some fatherly last words for his "Suits" daughter before the soon-to-be royal departed from the show.
On Tuesday's episode of "Harry," Pierce revealed what he said to his TV daughter during their last day on set.
"I had a really wonderful moment as we were coming to an end of her time on the show," Pierce told host Harry Connick Jr. "It was just she and I in the room and I said, 'I know your life is going to change but always know, no matter where you are, I will always be your loving fake father.'"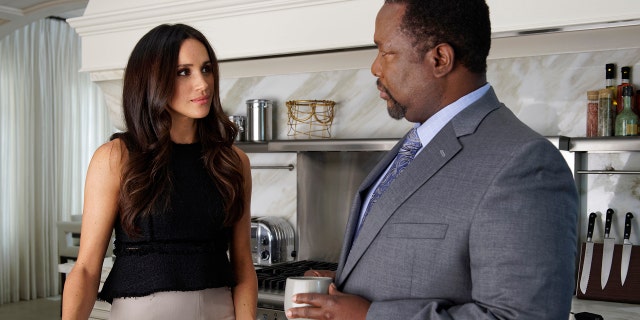 Markle made the decision to leave the show as well as her acting career behind after announcing her engagement to Prince Harry in November.
Pierce, who played Markle's father for four seasons of the show, also admitted to Connick that he knew about Markle and Prince Harry's relationship and talked with the actress about how it was progressing.
"She met this nice guy and we always talked about him in code really. You know, 'How you doing?' 'Oh, I'm going to London, coming from London, whatever.'"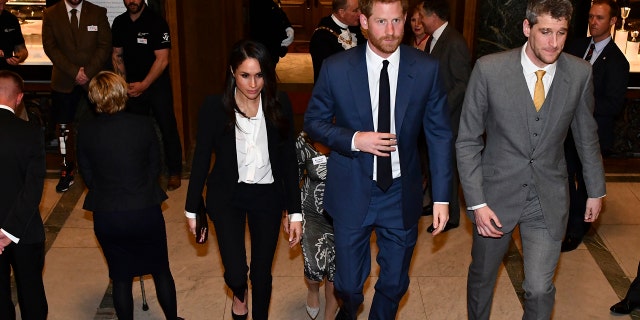 After Markle's engagement was confirmed, Pierce congratulated his TV daughter on Twitter and said, "Congratulations to my TV daughter Meghan Markle and Prince Harry on the news of their wedding engagement," he wrote. "Harry you have her TV Father's blessing. Robert Zane approves."
When asked if he would be attending the royal wedding, Pierce said he wasn't sure but admitted, "I hope so."
Markle's "Suits" husband, Patrick J. Adams, also tweeted about Markle's engagement when it was announced but joked that as her TV husband, he had no idea what was going on.
Adams later offered a real congratulations to Markle and said, "Playing Meghan's television partner for the better part of a decade uniquely qualifies me to say this: Your Royal Highness, you are a lucky man and I know your long life together will be joyful, productive and hilarious. Meghan, so happy for you, friend. Much love."
"Suits" was recently renewed by USA Today for an eighth season, but without the show stars, Markle and Adams. The network recently announced that Katherine Heigl will join the cast as a series regular.