Meghan Markle's half-brother says her father would be 'extremely hurt' by Prince Harry's claim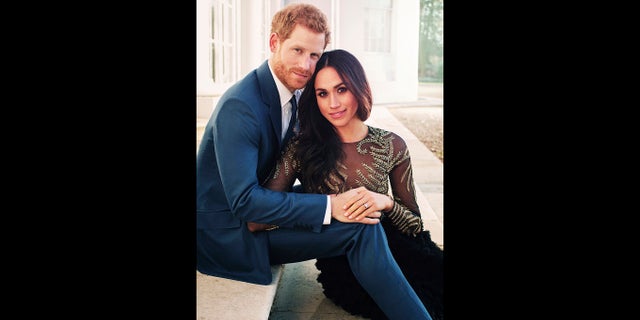 Meghan Markle's half-brother said her father would be "extremely hurt" by Prince Harry's claims that the royals were the family "she's never had."
Thomas Markle Jr. told the Daily Mail in a video interview that Markle had a good family and an "amazing childhood."
"It was just a little shocking because Meghan had an amazing, amazing childhood growing up and she had a lot of family," Markle Jr. told the Daily Mail. "Especially at Christmas and the holidays, she had Christmas at my house, Christmas at her mom's house, my dad's house."
"So, as far as 'the family that she never had,' I don't really get that," he continued.
MEGHAN MARKLE'S HALF-SISTER SLAMS PRINCE HARRY'S CLAIM THE ROYALS ARE THE FAMILY SHE 'NEVER HAD'
The half-brother also said his father, Thomas Markle Sr., would be "extremely hurt" by Harry's comments.
"He (the father) dedicated the majority of all his time and everything to her," Markle Jr. said. "He made sure she had what she needed to be successful and get to where she's at today."
Markle Jr. said he was also hurt by the prince's comments.
"She's had a really good family," he said. "We were as close as we could be, as tight as we could be, that's what we were. We'd get together on Christmases, on holidays, on birthdays, on Thanksgivings. It was always somewhere, even though we lived in different parts of [Los Angeles], we still all got together."
The Oregon resident said he has not spoken to his half-sister since 2011 and does not expect an invitation to the wedding but added he would like to attend.
"I don't know if she gets to invite who she wants. But she'll reach out if she wants me there, she'll call me," Markle Jr. said. "She knows where to find me. But that's up to her, there's no pressure. I wouldn't mind seeing my little sister have the biggest wedding in the world. That would be incredible. If my dad doesn't walk her down the aisle, then I will."
MEGHAN MARKLE REPORTEDLY CONSIDERED FOR BOND GIRL ROLE BEFORE ENGAGEMENT TO PRINCE HARRY
The backlash began after Prince Harry made some comments about his family's Christmas celebrations with his fiancée Markle.
He said in a recent interview with BBC Radio 4, "There's always that family part of Christmas [where] there's always that work element there as well, and I think together we had an amazing time... [Meghan's] getting in there and it's the family I suppose that she's never had."
Markle's half-sister, Samantha Grant, slammed Harry's comments on Twitter.
"Actually she [Markle] has a large family who were always there with her and for her," Grant tweeted.
The "Suits" actress reportedly has an estranged relationship with her older sister.
Fox News' Sasha Savitsky contributed to this report.