Meghan Markle, Prince Harry's royal wedding celebrated around world with extravagant, over-the-top parties
Saturday will be an affair to remember as Meghan Markle and Prince Harry tie the knot.
But fans of the royal couple have planned some unique -- and extravagant ways -- to watch and celebrate the royal wedding.
From a $1 million wedding to Princess Diana tributes, read on for a look at some of the more bizarre and over-the-top watch parties.
A wedding like Meghan's
For $75 per person, fans of Markle and Prince Harry can attend a royal wedding viewing party at the Ritz-Carlton hotel in Washington, D.C., beginning at 6 a.m. that includes a brunch of traditional British food, according to a news release provided to Fox News. Prizes will be rewarded to guests with the best ascot, bonnet or fascinator that "exudes the classic British style of the Royal Family," the hotel said.
But couples who want to go even further can shell out at least $1 million to have the wedding of Markle's dreams. The hotel has put together a "Crown Jewel Royal Wedding Experience" that includes a flight to New York City for a custom-made wedding dress inspired by Markle. The package also includes custom wedding rings, bridal makeup by former first lady Michelle Obama's makeup artist, a ceremony, reception and a two-week honeymoon in the Mediterranean.
A spokeswoman told Fox News the extensive wedding experience has not yet been purchased, but the Ritz-Carlton "is looking forward to offering the incredible package to a special couple for a wedding to remember."
Royal treatment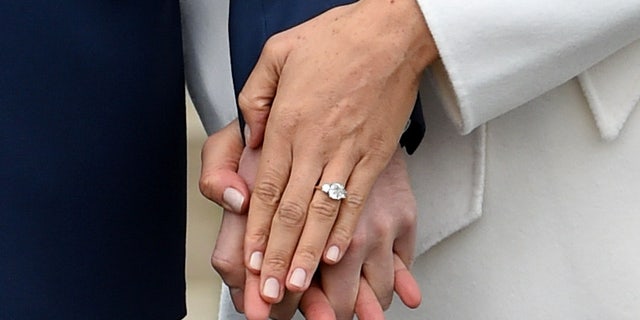 Did Prince Harry inspire you to tie the knot? The Conrad London St. James can help with the proposal.
The Hilton hotel's "Propose Like a Prince" package is inspired by Harry and Markle's own engagement, the hotel chain said. Aside from helping with the proposal, the package includes a private photo shoot, romantic carriage ride and a room upgrade decorated with rose petals.
EVERYTHING YOU NEED TO KNOW ABOUT PRINCE HARRY AND MEGHAN MARKLE'S WEDDING
Rooms available during the weekend of the royal wedding are around $400.
Unique gifts
The Moxy Times Square has some unique gifts for guests staying overnight during the royal wedding, according to The Associated Press.
Guests will receive a British slang dictionary, travel-sized bottle of gin and Union Jack condoms.
'True Royal Wedding experience'
Couples in Nairobi who wish to have a "True Royal Wedding experience" -- and who have about $10,000 (1 million shillings) to spare -- are in luck.
The Windsor Golf Hotel and Country Club in Kenya's capital is offering a package that includes a "champagne toast and live commentary throughout the ceremony" as well as a night at the hotel and helicopter ride to breakfast on Mt. Kenya, the Daily Nation reported.
The event is open to about 20 couples, and there is still space available, according to the Daily Nation.
All in a name
Two couples who share a name with the soon-to-be newlyweds got lucky.
The Mercure Hotels, which has multiple London locations, invited couples who share Harry and Meghan's first names to apply for a free stay -- and two couples won.
WHO IS INVITED TO THE ROYAL WEDDING?
The Sheraton Grand Park Lane hotel also offered a deal to couples who wanted to "be our Harry and Meghan." The now-closed contest provided one of the hotel's wedding service packages to a couple. It was open to any variation of spelling of Harry or Meghan -- and also to Harry and Harry couples or Meghan and Meghan couples.
Set the date
The Windsor Court Hotel in New Orleans has a wedding package priced at $51,918, which matches the date of the wedding. The package includes three nights in a two-bedroom suite, round-trip, first-class airfare from anywhere in the U.S., life-size cutouts of Prince Harry and Markle, afternoon tea, a wedding day champagne breakfast, gifts such as Wedgwood china and crystal stemware and food and shopping credits worth thousands of dollars.
Guests will also receive a lemon elderflower cake, just like Prince Harry and Markle.
Celebrate with Diana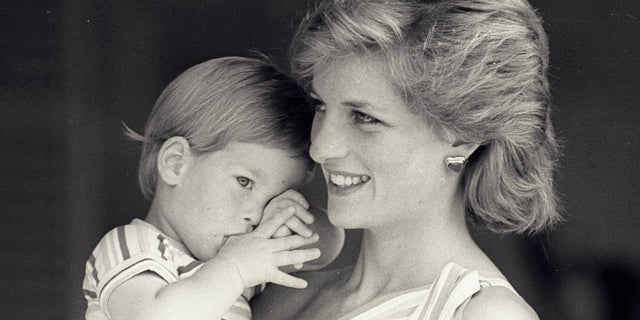 In Chicago, lucky guests can celebrate the royal wedding with the late Princess Diana, Prince Harry's mother.
The Drake Hotel has hosted a variety of royal wedding-themed events throughout the month of May and allowed guests to stay in the Princess Diana Suite, which was customized for her own stay in the downtown Chicago hotel in 1996, according to Hilton.
For the wedding, guests can enjoy a special luncheon where the event will be rebroadcast and the menu will be the very one Princess Diana was served when she stayed at the hotel more than 20 years ago. Guests can also celebrate with a "Grand Finale Royal Wedding Evening Reception" that includes an open bar, live cabaret show and a three-course meal, according to Hilton.
Party with Meghan Markle 
The infamous Madame Tussauds wax museum in New York is offering royal wedding-themed events that start at $25.
The VIP package, however, includes breakfast, unlimited drinks and Meghan Markle herself, in wax form. Those tickets are $45 a piece.
MEGHAN MARKLE'S DAD WILL NOT ATTEND THE ROYAL WEDDING FOLLOWING SEVERAL DAYS OF INDECISION, CONTROVERSY
The basic package, at $25 a ticket, includes breakfast, one drink and the bride.
The most important meal of the day
While the wedding starts at noon local time, coverage on the U.S. eastern coast will begin around 4 a.m. And Kellogg's Cafe in New York City is ready to celebrate the wedding -- cereal-style -- beginning at 5:30 a.m.
The event includes a multi-course breakfast inspired by both the royals and cereal, teas and a fascinator do-it-yourself event.
Royal weekend
The Windsor Arms hotel in Toronto is going all out for its celebration of the nuptials. For just under $100 per person, guests can attend a viewing and breakfast party that includes scones, teas and bubble and squeak, the traditional British breakfast of cabbage and potatoes. Guests will also -- of course -- be served lemon elderflower wedding cake, the Toronto Sun reported.
Don't want the weekend to end? For nearly $800, guests can purchase a "Royal Weekend staycation," according to the Toronto Sun.
Special guest Tony the Tiger will attend the event "in dapper form," according to Kellogg's.
The Associated Press contributed to this report.