Meet the 18-Year-Old Mormon Supermodel Who Plays in a Family Surf-Rock Band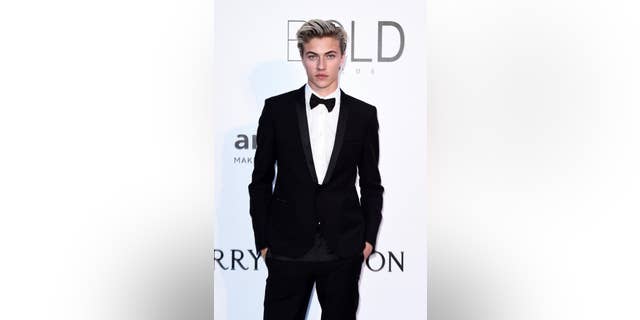 NEWYou can now listen to Fox News articles!
Today's stereotype-busting story comes compliments of the Times of London, which shares the story of Lucky Blue Smith, an 18-year-old Mormon who isn't currently on a 2-year mission, which is what the church recommends for teens of that age.
"I feel I can spread the word much bigger by staying," he says. (That would be staying in the upper echelons of the fashion world, where the teen originally from Spanish Fork, Utah, currently resides.)
The Times calls him "the face of the age." New York Magazine describes him as " basically the One Direction of male models." The New York Times goes the distance with "most-hyped male model on the planet." He's done campaigns ranging from Tom Ford to Marc Jacobs to Balmain and was dubbed one of the "13 most stylish men in the world right now" by GQ.
He's "social media's favorite male model," proclaimed Vanity Fair (an assertion backed up by his 2.6 million Instagram followers), and he's in a band called the Atomics with his three older sisters. Those sisters — Starlie Cheyenne, 22; Daisy Clementine, 20; and Pyper America, 19 (all their birth names) — are all models, and blazed the path. As Vanity Fair recounts, sister Daisy was scouted in 2008, and a then 10-year-old Lucky was told they'd be back for him. Two years later he was signed, and in 2012 the siblings were all part of Gap's holiday campaign.
Now 6-foot-2, Smith has a 240-page autobiography (yes, at 18) titled "Stay Golden" out on November 1, and he still makes time to go to church and pray before meals. He's "pretty grounded," he says, with credit going to his "good, solid family who can take me down a couple of pegs if my ego's getting out of hand."
(In related news, a Mormon millionaire plans a utopia in Vermont.)