Mayim Bialik talks about the end of 'Big Bang Theory'
Mayim Bialik addressed rumors that the CBS hit show "Big Bang Theory" could be coming to an end after Season 12.
The star, who plays Amy Farrah Fowler on the show, opened up about the show at the Critics Choie Awards.
"We're really proud of what we do... We're one of the only classic, four-camera sitcom shows that still really believes in what we do and the way we do it," she told reporters backstage, according to Us Weekly. "Chuck [Lorre] loves and believes in a live studio audience and we do as well. We do a very different kind of television than a lot of the shows that we're up against and have been up against for a decade now — we're really proud of what we do."
The show is currently in its' eleventh season, and many fans have speculated it will wrap after the twelfth season.
"I think everyone will be really happy to do other things in their life. We really do love what we do. Our work place is a fun place and like I said, to be doing old-school sitcom is pretty special for us," she said.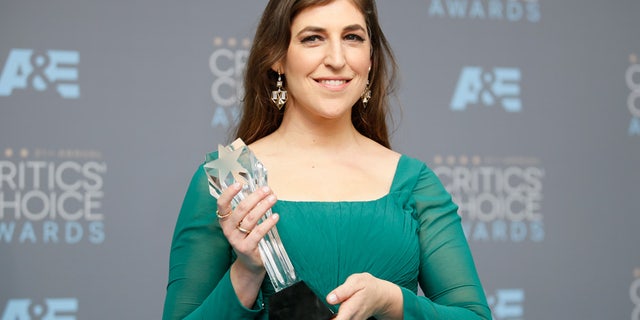 The "Blossom" star doesn't expect to have a lot of free time when the show ends.
"It sounds pretentious to say, 'What I really wanna do is film.' But I have two boys, they're 9 and 12, and so I really need — I always think of them first," revealed Bialik. "I'm training my older one for his bar mitzvah right now, that's what his life is like. It's really where will they be in a year and what will my life be like as their mom, as a person who also gets paid to play dress up?"
Johnny Galecki spoke about the show's possible end on Saturday, while speaking with reporters at the Television Critics Association's Winter Press Tour.
"The only manner in which the cast has discussed wrapping the show has been that we're all going to be very sad when that day comes," he admitted. "But I think at this point everyone is very comfortable with 12 seasons being a good time to go home and see our families."