'Mad Men' star Jon Hamm was accused in violent college frat hazing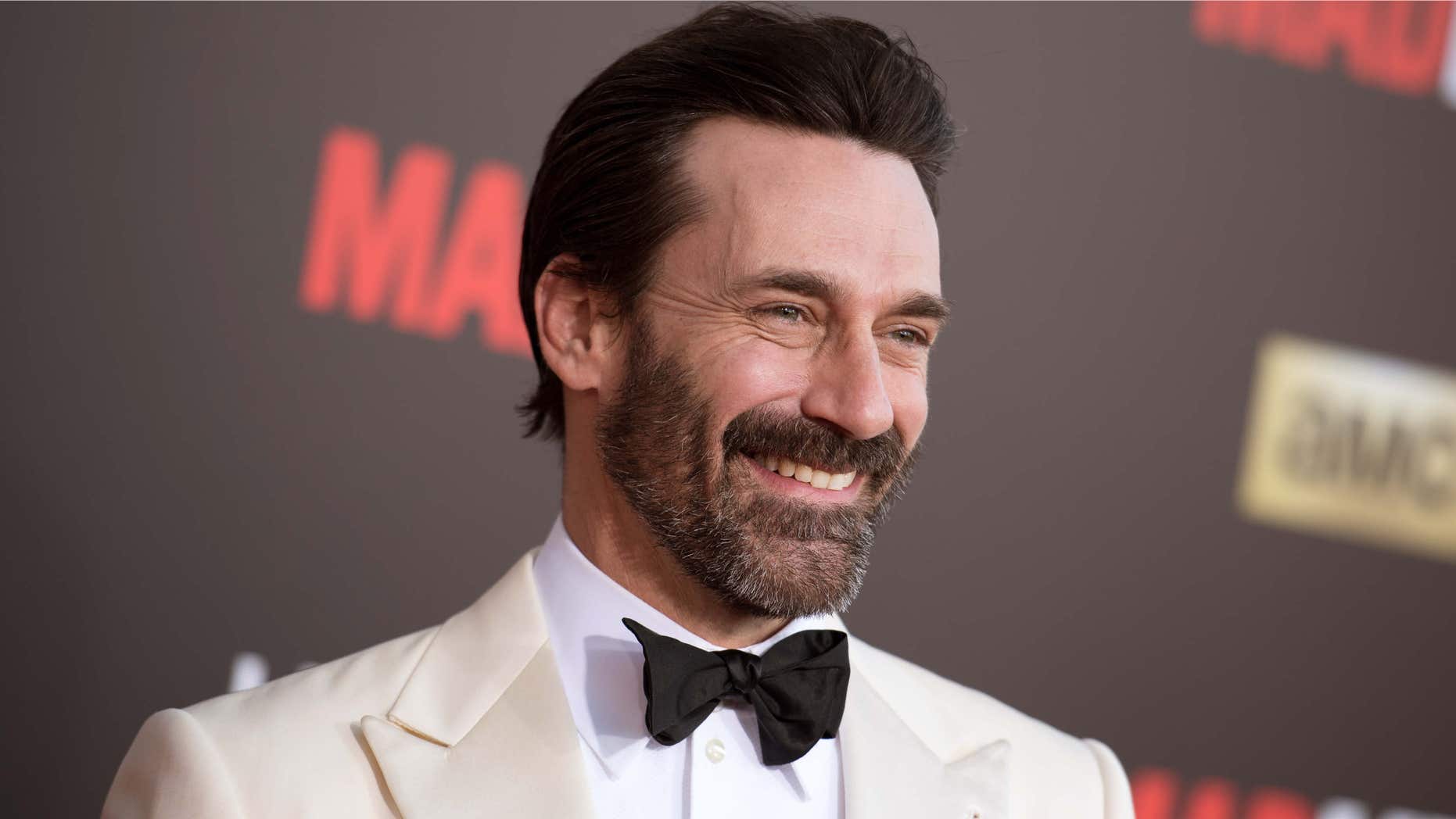 The star of the Emmy-award winning drama "Mad Men" took part in a violent university hazing at the University of Texas in 1990 that led to criminal charges, court and school records obtained by the Associated Press show.
Jon Hamm has not previously been publicly linked to the lawsuit filed by a member of a fraternal social organization who said he was severely beaten, dragged by a hammer and had his pants lit on fire. The pledge claims Hamm participated "till the very end."
Criminal records show Hamm, now aged 44, was charged with hazing and received deferred adjudication, which under Texas law means he had to successfully complete probation but was never convicted. A separate assault charge was dismissed.
None of the records were sealed, but Hamm was not in the public eye when the incident happened and his connection did not come to light until Star magazine reported on it this week.
According to the lawsuit, Hamm became "mad, I mean really mad" after the 20-year-old student joining the fraternity failed to recite things he was supposed to memorize about Hamm and other fraternity members. For Hamm, his list included "Young Bobby," ''MC Hammer" and "UT Football Punching Bag."
The pledge, Mark Allen Sanders, said Hamm went on to set his jeans on fire, shove his face in dirt and strike him with a paddle.
"He rears back and hits me left-handed, and he hit me right over my right kidney, I mean square over it," Sanders said in the lawsuit. "Good solid hit and that, that stood me right up."
Sanders said he needed medical attention and withdrew from the school. Court records show the lawsuit was dismissed in 1993.
Four other fraternity members were charged and pleaded no contest to misdemeanor hazing charges. The Sigma Nu chapter was shut down and never reopened on campus.
University records show Hamm arrived on campus in the autumn of 1989 and left after the same semester in which the hazing took place. In a 2008 interview with W Magazine, Hamm said he left school his second year after his father died and he returned to his home state of Missouri.
In March, Hamm completed a stint in rehab for what his representatives said was treatment for alcohol addiction.
The Associated Press contributed to this report