Louis C.K. says he didn't listen to Lorne Michael's advice on 'Horace and Pete'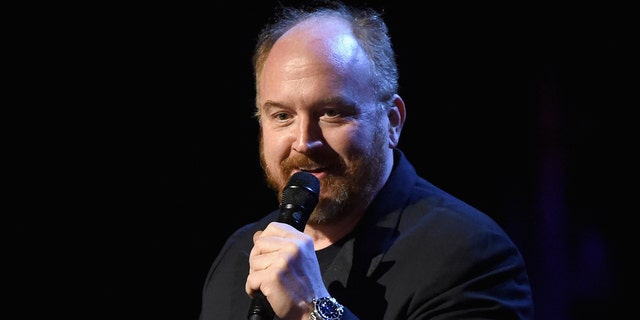 NEWYou can now listen to Fox News articles!
Louis C.K. has been adamant that he didn't want the pressure or the obligation that comes with using someone else's money on a new show, which is why he self-financed his web series "Horace and Pete."
However, in an interview on Marc Maron's WTF podcast, C.K. admitted that he received a lot of advice from others including "Saturday Night Live" brain child Lorne Michael that he should reassess his plan. He didn't listen.
"I knew what I wanted it to feel like, and I knew the idea of something that looks like a sitcom, the way a sitcom feels theatrical, but with no laugh track," the comedian said. "He begged me to get financing from somebody … And he said, 'No one's going to congratulate you for paying for it. No one.' And I was like, 'I don't want to have to talk anybody into the s**t I'm doing.'"
Earlier this month, C.K. revealed that he lost "millions" of his own money for making the online drama series.
The comedian, who is of Mexican descent, told Howard Stern that he used $2 million of his own money to kick-start production and had hoped that the sales from his website would be strong enough to pay for the rest of it.
"After four episodes, the whole idea was, 'I'm not going to have to spend my own money,'" C.K. told Stern, adding, "Well I made the first four, and I didn't tell nobody, and it made a nice little amount of money. But when I got to episode 4, I was like, 'Hey, gang, we don't have any money!'"
The show made its debut in January with little fanfare or promotion.
Soon after his interview with Stern, C.K. announced that the most recent episode of the web series would be its last.
"Hi. So. That was it. I didn't want to say, in the last email, that it was the last episode," he said in an email to fans 10 days ago, according to Deadline. "Because I didn't want you to know, as you watched the episode, that it would be the last one. But yeah, obviously, that was it."
C.K, who wrote and directed the series, was also its star alongside Alan Alda and Steve Buscemi, both named Pete in the show. The season featured appearances by Edie Falco, Rebecca Hall, Jessica Lange, Kurt Metzger and Steven Wright.
Speaking to Maron, the comedian said he had initially approached Joe Pesci, Jack Nicolson and even Christopher Walken to play Alda's character Uncle Pete.
"(Walken) said, 'Tell Louis why don't you get someone who you would never expect to do this,'" C.K. said.
Like us on Facebook
Follow us on Twitter & Instagram