Lou Ferrigno talks playing The Hulk, meeting Wonder Woman, training the King of Pop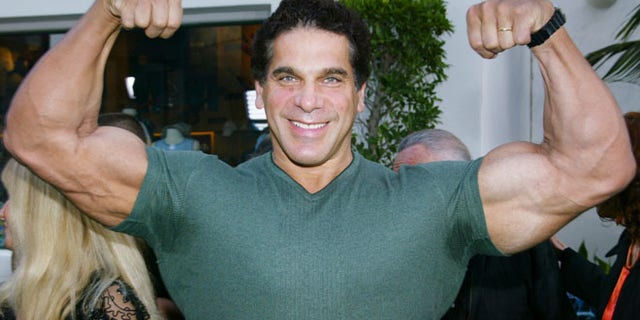 LOS ANGELES – In 1977, little-known bodybuilder Lou Ferrigno got a taste of Hollywood when he was cast as Bill Bixby's angry green side in "The Incredible Hulk." Thirty-five years later, the New York native remains an icon in the superhero genre, and he wouldn't have it any other way.
"It is incredible because every day I get a chance to be known as the Incredible Hulk, and now it's like I live two lives because no one really knows too much about my private life," Ferrigno told FOX411's Pop Tarts column while promoting the upcoming "Superheroes" special as part of the "Pioneers of Television" series on PBS. "The Hulk was a unique character because of his strength and power. He doesn't have a costume like Spiderman or like Superman - The Hulk is more visual. His passion and his strength, that is what separates him from anything else."
Even as a little boy, Ferrigno was fascinated with the burly green character, devouring every comic he could find. But bringing to life The Hulk had more perks for the actor than just fulfilling a childhood dream.
Enter Wonder Woman, aka Lynda Carter.
"Lynda is beautiful and she has a great personality and that is what makes her stand out as Wonder Woman," Ferrigno gushed. "She was tough, she was bold and athletic, but she was a sweetheart, and what also stood out was that passion she had."
Ferrigno's Hollywood profile also led him to training Michael Jackson for two decades. He says Jackson was the picture of good health when he knew the star.
"Michael needed some conditioning and toning and with weight training also stretching so on and off for 20 years, I was his personal coach because he trusted me. He didn't want anyone else to train him because he may get injured. He loved my passion for weights I loved his passion for music," Ferrigno reminisced. "As long as I had known Michael he never had problems with his health and it was really such a tragedy at the end - he'd always been in great shape."
The forthcoming "Pioneers of Television" special pays special attention to comic book characters on TV, from "Superman" in the 1950s, "Batman" in the '60s, "Wonder Woman" and "The Incredible Hulk" in the '70s and "The Greatest American Hero" in the '80s. The episode also features in-depth interviews with Adam West, Burt Ward, and Julie Newmar.
So what does it take to be a superhero?
"Number three is passion, number two is charisma and number one is attaching yourself, it can't come from the outside. That has to come from the inside," he said.
And while they are both long retired from the arena of professional body building, Ferrigno still occasionally flexes vocal chords with old pal and "Pumping Iron" co-star, Governor Arnold Schwarzenegger.
"I still talk to him yes. I have known Arnold for a long time," Ferrigno added. "But he's a busy man he does his own thing, and I do my own thing, too."
The "Superheroes" episode airs on PBS's "Pioneers of Television" Tuesday, Jan. 29 at 8pm EST.
Danielle Jones-Wesley contributed to this report.