Liz Smith dead at 94: celebrities react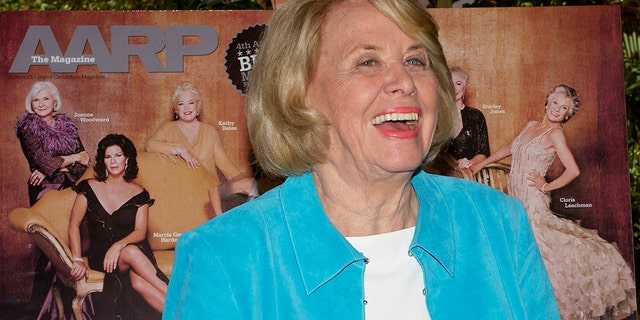 Liz Smith, famed gossip columnist whose work has appeared in countless formats and publications throughout the years, has died in New York City at 94.
Literary agent Joni Evans confirmed the news to the Associated Press on Sunday saying that her death was the result of "natural causes." Having made such a prolific impact on Hollywood and the world of celebrity journalism, it didn't take long for stars to take to social media to share their thoughts and admiration for Smith while lamenting her passing.
Rob Lowe was among the first saying, "Loved Liz Smith. Smart and funny. Gossip from the High Road."
James Woods shared the news with his followers saying, "Liz Smith was the definition of a lady. She dished, but always found a way to make it entertaining and fun. #RIPLiz."
"Oh no. I loved Liz Smith so much. Deeply sad reading this. Liz Smith was such a force & great, great lady," said actress Betty Buckley.
Al Roker, who previously worked with Smith, shared his thoughts saying, "I was fortunate enough to work with the amazing Liz Smith. During my time at WNBC she was nothing short of fabulous. Liz passed away at the age of 94 and with her, a piece of New York."
Actress Sandra Bernhard told her followers, "@LizSmth came from Texas as a bright young star she lit up NYC with a long brilliant career she was a joy to know she will be deeply missed but never forgotten."
"RIP Liz Smith, Longtime Queen of Tabloid Gossip Columns, Dies at 94 - I knew her for 50 years! #TheEndOfAnEra," wrote actress Brooke Smith.
Harvey Fierstein said, "Just heard- Liz Smith is gone. Great broad. Tough cookie. Trailblazer. And under it all, a softie. Known her for 37 years. Will miss her forever."