Liam Hemsworth disses Miley Cyrus by kissing actress Eiza Gonzalez after split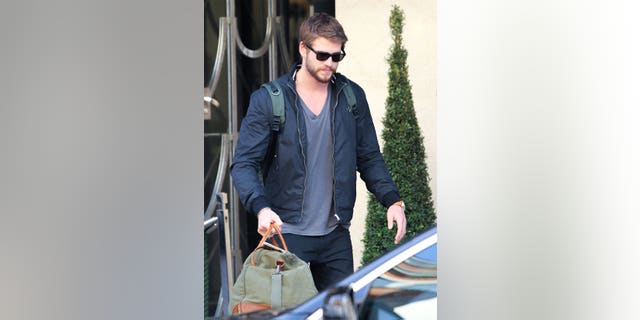 Well, it's certainly over between Miley Cyrus and Liam Hemsworth.
Liam had a passionate make-out session with Mexican actress Eiza Gonzalez in Beverly Hills on Sept. 17 at her apartment complex, while she was wearing a skimpy sports bra. It was around 3:30 p.m. that he came over to give her some luggage and had a short happy conversation before he left alone, reported E! News.
PHOTOS: Liam Hemsworth's new girl, Eliza
Looks like he accomplished a lot that day — not only did he make his fling with Eiza public, but he also chose Sept. 17 to unfollow Miley on Twitter. Miley unfollowed him on Sept. 14.
Liam's relationship with Eiza began in Las Vegas. He was seen flirting and canoodling with her at VIP club Bungalow on Sept. 14. As he and a group of friends partied in a private cabana by the pool at the exclusive club, Liam reportedly spent the entire night hanging out with Eiza. The two were snapped having drinks together and canoodling in the club's VIP area. Liam sure didn't waste any time...
In one shot, Eiza is shown sitting on a cabinet showing off her legs in a teeny tiny minidress as Liam stood close to her. The couple were spotted leaving the club together at 2 a.m.
Click here for more on the story from Hollywood Life.