LeBron James Engaged to Longtime Girlfriend Savannah Brinson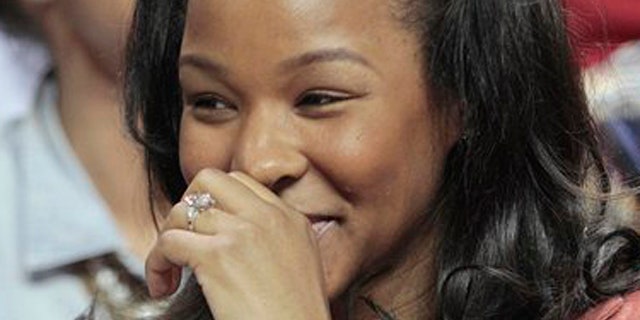 MIAMI – LeBron James' first order of business in 2012: Drop to one knee and ask longtime girlfriend Savannah Brinson to be his wife.
Yes, she said yes.
Moments after ringing in the new year, James surprised his high school sweetheart by popping the question -- letting very few people in on the secret beforehand. He did it at a party both to celebrate New Year's Eve and his 27th birthday, which was Friday.
"My girl, she's very excited," James said Sunday night after he and the Miami Heat beat Charlotte 129-90. "She would love to answer more questions about it than me. But she's happy, my family's happy and that's what it's about."
With a number of teammates and close friends looking on, James pulled off a bit of a sneak attack. He and Brinson had discussed marriage in the past, but amid the din of ringing in 2012, she didn't expect the two-time NBA MVP to get on bended knee at that moment.
"It was beautiful," Heat teammate Chris Bosh said. "I told him, `Good luck.' It was nice. It was real nice."
The news got out quickly among James' inner circle, with close friend Chris Paul of the Los Angeles Clippers and Heat owner Micky Arison among those tweeting their congratulations before the New Years' parties were winding down.
Heat teammate Dwyane Wade was in charge of holding the ring until the big moment.
"It's very nice," Wade said. "Very nice. They have good taste. ... To me, it felt like he was on his knee for an hour. It was probably like 35 seconds. It was great. I feel so happy for them and their entire family."
James and Brinson are the parents of two sons.
"I had no idea it was coming," Bosh said. "I just heard some commotion, and yeah, there it was. It was nice. It was real cool."
No wedding date has been announced.
"It should be a surprise for any woman anytime something like that happens," James said. "She was surprised. It was great that all the friends and family were there to bring in a new year. Even my kids were happy about it, so that's good. ... I feel good. I feel good. It's a good point in my life right now."