Lady Gaga's Video Comes Under Attack Down Under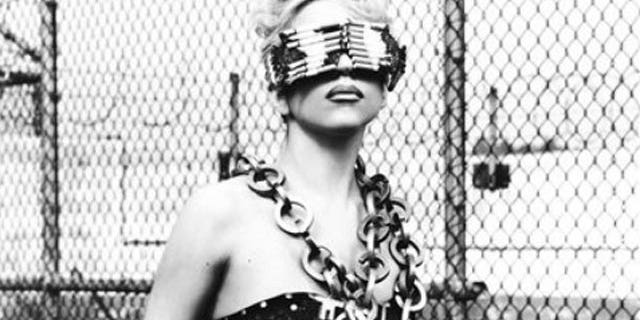 LOS ANGELES – Lady Gaga is no stranger to controversy – but her latest sexually-charged music video may have landed her in more hot water than she could have anticipated, as some critics are charging her with inciting sexual assault.
A leading member of Australia's Parliament last week slammed "Telephone," Gaga's video collaboration with Beyonce, saying its strong imagery speaks to a chronic over-sexualizing of young women. According to Greg Donnelly, raunchy acts like those performed by the pop princess promote promiscuity and cause women to become victims of insatiable male desire.
"Young boys may start to think that women and young girls are fair game and that they can go to a party on the weekend, get loaded up with grog and that it's their right to ask a young girl for a h*** job or for anal sex or to push a young woman up against a wall and have sex," Donnelly said in his sexually explicit speech. "Some members are grimacing, but that is the reality. This material agitates a mindset in young boys, who grow into men, that women are fair game and that such behavior really doesn't matter; that they can get loaded up with grog or drugs and everything is okay."
RELATED: Did Lady Gaga Confess to Being Gay?
The music video for "Telephone" opens with Gaga being thrown in a jail cell then onto the bed, where she is stripped by two female bodyguards before watching a violent catfight and cavorting with a slew of hooker-dressed inmates within the women's detention facility.
She is then bailed out by her "Honey B" lover Beyonce (who tells her she has been a "bad, bad girl") and they drive off, Thelma & Louise style, in a car bearing the license plate "P--sy Wagon." From there, it only gets more sexual. Later, the two poison patrons at a local diner.
Though several female politicians in Australia slammed Donnelly's tirade as "disgraceful," "inappropriate" and "embarrassing," he has garnered some support in the U.S.
SLIDESHOW: Lady Gaga's Racy 'Telephone' Video
Jennifer Berger, executive director of About Face, which seeks to educate women and girls about the impact of media messages on self esteem and body image, was solidly in Donnelly's corner.
"Lady Gaga herself isn't the problem, but this gentleman has a point. Her performance with Beyonce is a symptom of our culture," Berger said. "We do have a problem with over-sexualization and there are multiple studies that have significantly linked media exposure to sexist beliefs and violence against women.
"Sex as portrayed in the media right now shows women in a submissive position, regardless of whether we think sexuality is power. Lady Gaga still makes herself an object for other people's sexual desires."
But Jaclyn Friedman, editor of "Yes Means Yes: Visions of Female Sexual Power and A World Without Rape," said she felt Donnelly's comments were way out of line.
"Lady Gaga is promoting empowered female sexuality and presenting herself in control of her own sexuality, which is a pretty powerful message. What we should be alarmed by is hundreds if not thousands of macho male artists who are promoting actual sexual violence, talking about getting women drunk to rape them. You can find hundred of lyrics like that," Friedman said.
"It's pretty typical to see men who are alarmed by women acting sexual blame ... women for being sexually assaulted. Men are fully capable of controlling themselves. Sexual assault is the fault of the rapist, not the victim. When we say women acting sexy leads to rape, we put the blame on the victim. Women should be able wear what they want and do what they want in public without being violated. It's the men's responsibility to not rape them."
A rep for Gaga declined to comment.