Kristen Wiig gives first look at the all-female 'Ghostbusters'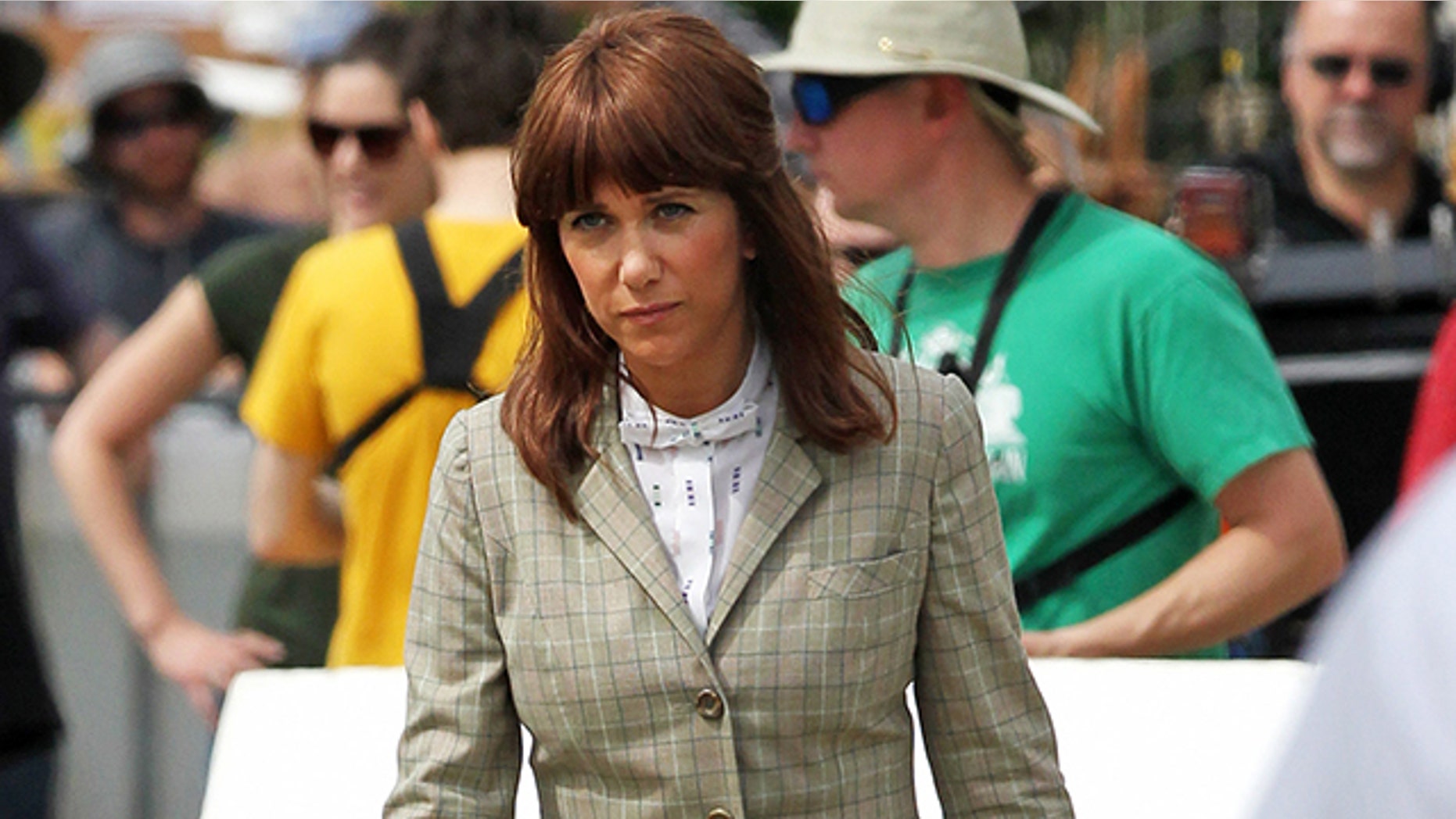 It's really here, y'all!
After months of anticipation, Kristen Wiig was finally spotted filming scenes for the upcoming all-female "Ghostbusters" reboot on Thursday in Boston. This marks the very first look fans are seeing of the film.
In the brand new photos, Wiig is decked out in a conservative plaid skirt suit, sporting a pretty unflattering bang-heavy hairdo.
WATCH: Emma Stone Reveals Why She Passed on 'Ghostbusters'
She also witnesses a fight between two men nearby!
The reboot of the 1984 classic is being directed by Paul Feig ("Bridesmaids," "The Heat"). Aside from Wiig, Melissa McCarthy will also star in the film, as well as "Saturday Night Live's" Kate McKinnon and Leslie Jones. "Thor" star Chris Hemsworth will play a receptionist.
Feig whipped fans into a frenzy on Wednesday, when he tweeted out this photo of him handling slime.
"And ... action! #slimetimestartstomorrow," he teased.
NEWS: New All-Male 'Ghostbusters' in the Works With Channing Tatum
Feig's "Ghostbusters" is set to hit theaters next year.