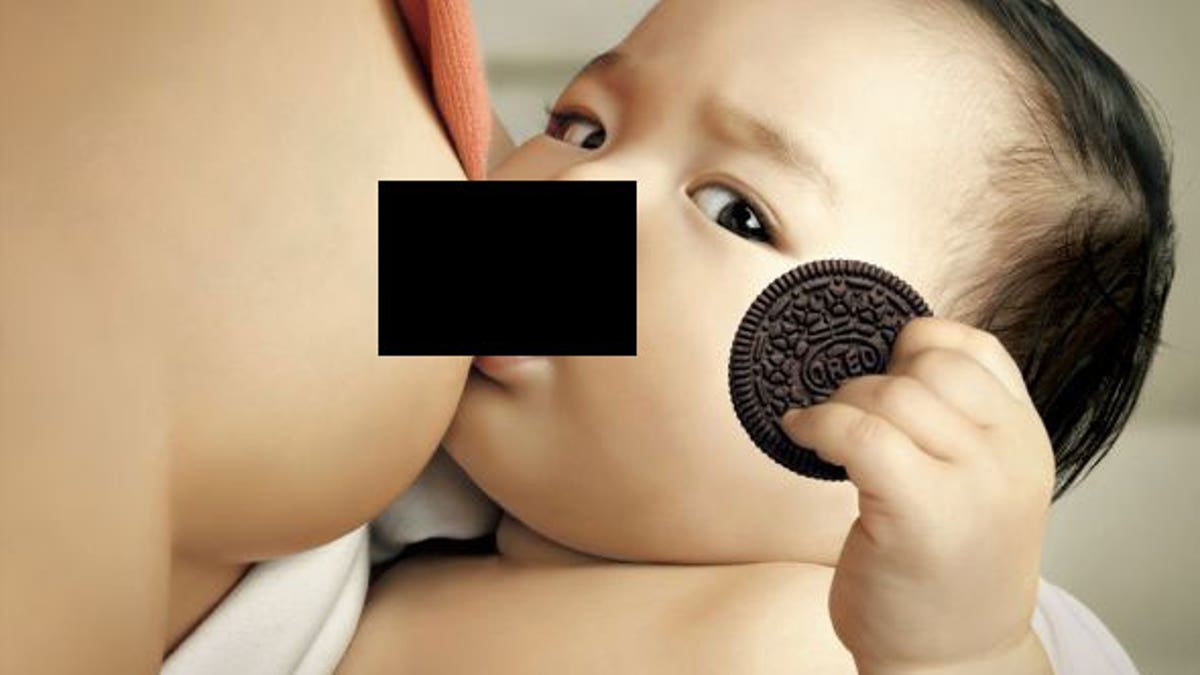 The Oreo cookies advertisement featuring a breastfeeding baby was NEVER intended for public consumption, this according to the people at Kraft Foods.
The ad went viral earlier this week with several media outlets reporting it was a legitimate South Korean ad created by the Cheil Worldwide ad agency.
Now, a rep for Kraft -- the company behind the cookie -- tells TMZ: "Kraft Foods did not create this ad. It has never run in Korea or any other markets."
The rep adds: "This ad was created by our agency for a one-time use at an advertising forum. The ad was never intended for public distribution or use with consumers."
Oops.