Kourtney Kardashian strips down for latest photo shoot, says she likes to be 'naked' at home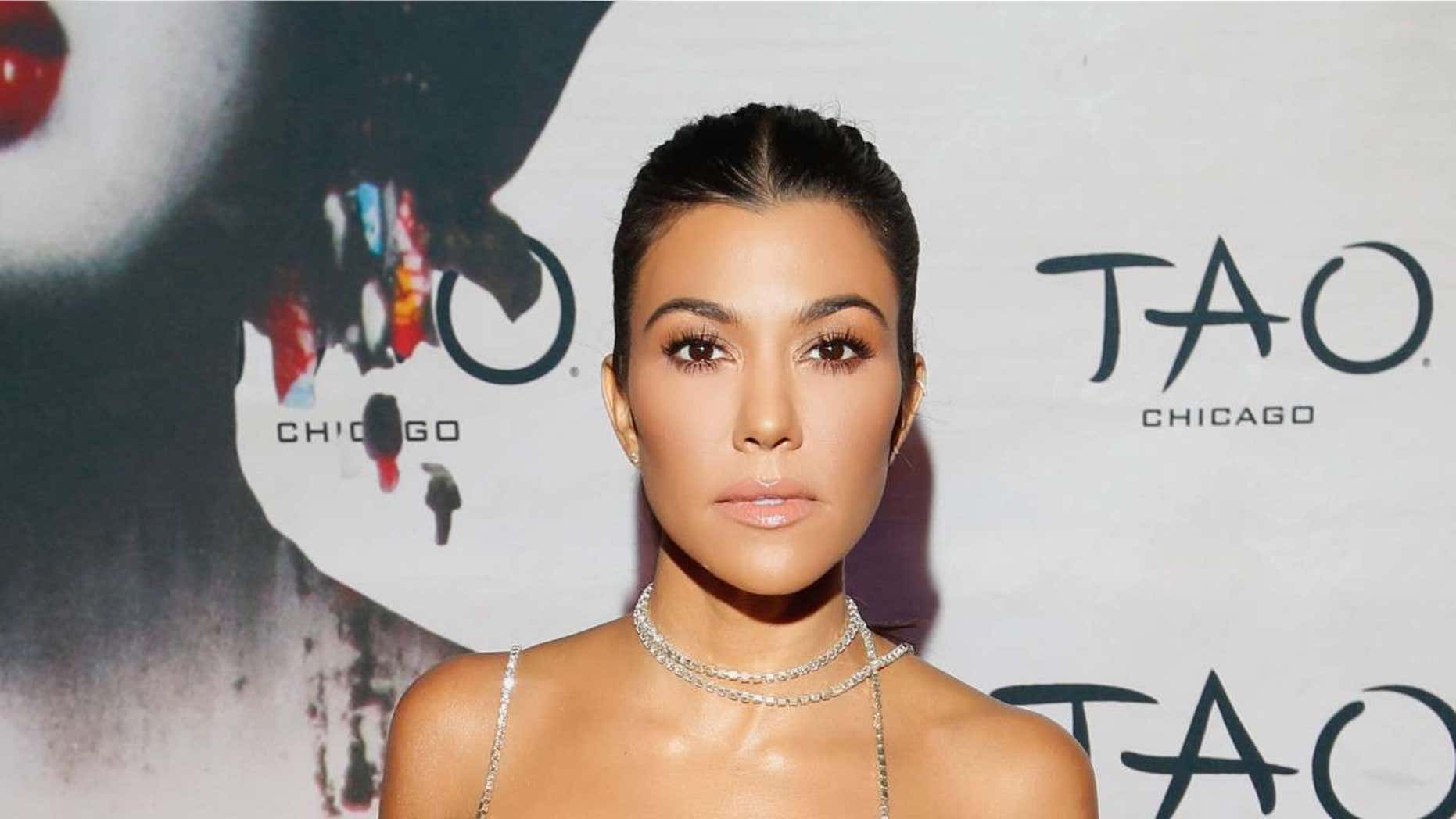 Kourtney Kardashian has no problem showing off her incredible physique.
The 39-year-old reality star covers GQ Mexico's latest issue, looking amazing in a number of revealing outfits for the sexy photo shoot. In the accompanying interview, Kourtney says she's all about body positivity.
"I am very comfortable in my own skin," she says. "I like to be naked in my house and I think it is important to show positive images of our body."
Of course, she's willing to work hard for the results. Kourtney says that after her role as a mother, exercise is what's most important for her.
Kourtney Kardashian Looks Shockingly Like Scott Disick's Girlfriend Sofia Richie in New Pic
"Being a mother to me is the most important thing, because it's what my heart occupies," she notes.
"Then I would say exercising -- not only for my body, but because it does my mind a lot of good, relaxes me. In third place, my favorite activity is traveling because it feeds my soul, followed by nutrition."
"I used to do very specific diets," she continues.
"I learned something from all of them and incorporated them into my lifestyle, but I'm not so strict anymore. Fifth, I would put the decoration because it is where I express myself creatively. Then beauty, not so much from the point of view of makeup, but rather define it as 'self-care' -- do things to feel better, like a massage, for example. And in the end, it would be fashion -- which is my passion -- but I don't give it so much time or attention anymore."
Inside Kourtney Kardashian's Dinner With Ex Scott Disick and Sofia Richie
The mother of three also talks about her famous family, specifically, her sisters Kim and Khloe Kardashian, as well as Kendall and Kylie Jenner. Kourtney admits she isn't overly concerned about setting a good example despite the Kardashians' level of fame.
"I think sometimes my sisters and I forget the influence we have on others," she acknowledges.
"Of course, it is important to give a positive message and we are aware, but in the day to day sometimes we do not pay attention. Even being a role model for my daughter, for my children or even for myself, sometimes I forget. I do not see it as a pressure or obligation, but what I do, I do for me."
Kourtney Kardashian Shares Sweet Family Moment With Scott Disick and the Kids
She later acknowledges that her siblings don't always see eye to eye.
"My sisters and I have our characters, we are definitely critical of each other, but that criticism always comes with unconditional love," she says. "In addition, we know that we each have different ways of doing things and seeing life."
As for what she wants in her next partner, the currently single Kourtney says she's looking for someone who has their own thing going on, and who accepts her for exactly who she is. She was last linked to 21-year-old model Luka Sabbat.
"It is very important that my partner has confidence in himself, that he knows who he is, so he doesn't need to be showing anything to anyone," she says. "He also has to be understanding, and accept me as I am. If there is not that, it does not work."
A source told ET in September that Kourtney is "very happily single" after splitting from Younes Bendjima in August.
"She is not dating anyone at the moment," the source said. "Her focus, as always, continues to be her children and her family."