'Kony 2012' activist reportedly found roaming streets nearly naked after suffering from 'exhaustion'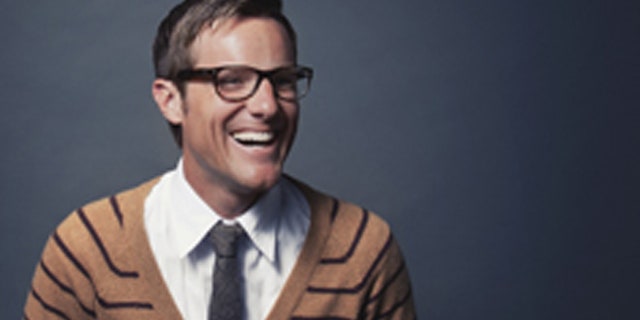 One of the founders of the activist group Invisible Children, which shot into the international spotlight this month with its viral Web video "Kony 2012," reportedly was taken into custody after allegedly masturbating in public and vandalizing cars, apparently while intoxicated.
Jason Russell, 33, was picked up Thursday in San Diego, NBCSanDiego.com reported, which quote police as saying he was acting strange.
The strange behavior reportedly included running into traffic and screaming while wearing only underwear.
"He was no problem for the police department, however, during the evaluation we learned that we probably needed to take care of him," San Diego Police Lt. Andra Brown said at a news conference. "So officers detained him and transferred him to a local medical facility for further evaluation and treatment."
Invisible Children CEO Ben Keesey released a statement Friday saying Russell was suffering from "exhaustion, dehydration and malnutrition."
"The past two weeks have taken a severe emotional toll on all of us, Jason especially, and that toll manifested itself in an unfortunate incident yesterday," Keesey said. "Jason's passion and his work have done so much to help so many, and we are devastated to see him dealing with this personal health issue. We will always love and support Jason, and we ask that you give his entire family privacy during this difficult time."
Russell's wife Danica issued a similar statement Friday saying, "Let us say up front that Jason has never had a substance abuse or drinking problem, and this episode wasn't caused by either of those things. But yes, he did some irrational things brought on by extreme exhaustion and dehydration."
"On our end, the focus remains only on his health, and protecting our family. We'll take care of Jason, you take care of the work," the statement said.
The video "Kony 2012" had been viewed about 80 million times on YouTube and has put the brutal central African warlord in the international spotlight, but some critics have said the video oversimplified the conflict.
An international manhunt has sent Kony and his fighters deep into the remote Central Africa bush. U.S. special forces are aiding the hunt in four central African countries, including Uganda.
Kony is believed to be hiding in the Central African Republic, where he fled before an aerial assault on his forested base in eastern Congo in 2008. Ugandan officials say he is no longer a threat to Uganda and that he has only a few hundred combatants across Central Africa, including in South Sudan and Congo.
The Associated Press contributed to this report.