Kim Kardashian visits inmates at California women's prison: report
Kim Kardashian reportedly visited a California women's prison Friday and met with more than a dozen women to learn about their experiences behind bars.
Kardashian went to the California Institution for Women in Corona, TMZ reported. She reportedly met with 15 women to find out more about their daily lives and plans after they're released.
The reality TV star was there for several hours and is planning to start a group to help women adapt to daily life once they get out of prison, according to the gossip site.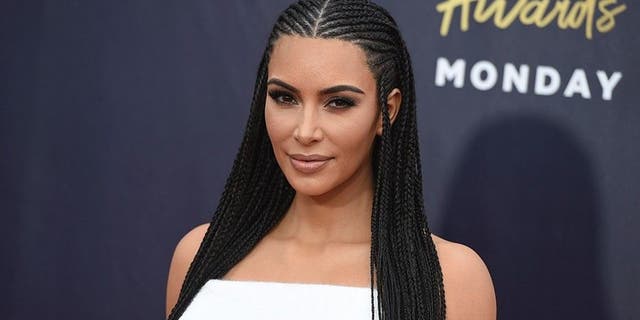 Kardashian, 37, met with President Trump in May as part of her effort to get a pardon for Alice Marie Johnson, a great-grandmother who at the time was serving a life sentence for a nonviolent drug conviction.
On June 6, Trump commuted Johnson's sentence and she was released from federal prison hours later.
Kardashian has also advocated on the behalf of Cyntonia Brown and Matthew Charles.
Fox News' Kaitlyn Schallhorn contributed to this report.