Kim Kardashian Doesn't Rule Out a Move to New Orleans For Reggie Bush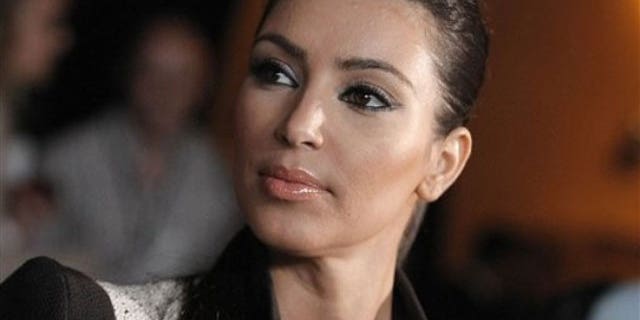 LOS ANGELES – Despite an official statement that Kim Kardashian's "amicable" split from Reggie Bush was due to their conflicting schedules (or unofficially, both of their wandering ways) the pair recently reunited romantically and it's serious. So serious in fact that Kardashian might actually choose love over Tinseltown.
"Things with Reggie are awesome," she told us at the recent Los Angeles launch of new brother-in-law Lamar Odom's clothing line Rich Soil, adding that a move to New Orleans to make it work wasn't on the cards right now but "who knows what the future will hold." (She also played coy on what Bush gave her for her birthday…)
And something else Kimmy K didn't want to talk about at the recent FusionBeauty event in Hollywood was her initial "super sexy" costume choice for this year's Halloween.
SLIDESHOW: Click here to see photos of Kim Kardashian.
"I am going to be Princess Jasmine because my sister said my original costume was too racy and I wasn't allowed at her party if I dressed as that," she explained. "So I went out and got a Disney Costume, I'm going to be Princess Jasmine."
Speaking of sisters, Khloe Kardashian's new hubby Lamar Odom raved about what a good cook his lady is and how much his children (10-year-old daughter Destiny and 7-year-old son Lamar Jr.) "look up to her" – although the 25-year-old has no intention of playing mom.
"They have a mom, I'm more of a big sister," Khloe Kardashian said quickly (seemed uncomfortable), agreeing that she prefers to do "fun stuff" with the children like take them shopping while adding that they "get along great."
But oddly enough, Lamar told another reporter at the same party that his new wife hasn't actually met the children yet… so what's really going on here? Is Khloe telling tales? Judging by her uncomfortable facial expression when we asked about the kids… we'll let you decide.