Kevin Spacey facing 3 new sexual assault allegations in London: report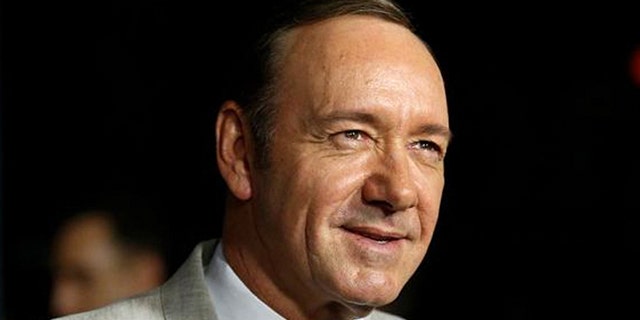 Kevin Spacey is reportedly facing new sexual assault allegations in England after three men filed complaints against the disgraced actor.
Spacey is under investigation in London by the Metropolitan Police Service, TMZ reported Tuesday, citing the department.
GUY PEARCE SAYS DISGRACED 'L.A. CONFIDENTIAL' CO-STAR KEVIN SPACEY WAS 'A HANDSY GUY'
The Oscar-winning actor, according to one of the men who came forward, allegedly sexually assaulted him in Westminster in 1996.
Another man reportedly claimed he'd been involved in an incident with Spacey in Gloucester in 2013, and a third man told police he was sexually assaulted in Lambeth in 2008.
The Met Police told Fox News they couldn't comment on the report without full details of the reported allegations.
Spacey's attorney did not immediately return Fox News' request for comment.
Spacey, 58, who won Oscars for "American Beauty" and "The Usual Suspects," was accused of sexual assault late last year by several men both in the U.S. and U.K.
"Star Trek: Discovery" actor Anthony Rapp accused Spacey of sexual misconduct in October 2017. He claimed the star, then 26, made sexual advances toward him in 1986 when Rapp was 14. Spacey later apologized in a statement in which he also announced that he was choosing to "live as a gay man."
Fox News' Hava Pasha contributed to this report.