Kevin Bacon 'terrified' of reprising 'Footloose' dance on 'Tonight Show'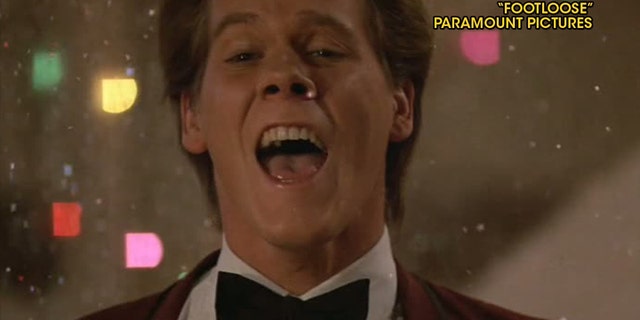 NEWYou can now listen to Fox News articles!
Kevin Bacon had no idea how much fans would like his reenactment of his famous "Footloose" dance during his recent appearance on "The Tonight Show."
"I didn't expect it to have that kind of reaction. I mean, who could?" he told FOX411. "I will say that I was looking at the way that people are absorbing nighttime television now and I thought to myself, I've been doing these talk shows for years and years and years and it's a very new thing that these kind of bits will take off and will have a life the next morning or the next day or whatever."
Fans may also be surprised at how nervous Bacon was about doing it.
"I was kind of overwhelmed and terrified about actually having to do it, because it has been a long time since I've revisited it," he said. "My publicist said to me 'I think it would be a good idea if you took a look at the movie again' so I got it on Netflix and was sitting there a couple of nights before, fast forwarding to the sequences. Then we were shooting 'The Following' until all hours of the morning and I finally got the kind of mock up with the other guy of doing the moves for me. I sat there in my kitchen at 2 o'clock in the morning, I'm not kidding, I was sitting there watching it… trying to figure out, doing the steps, going back and forth. I was worried about it to say the least."
Check out "The Following" season finale on FOX Monday night April 28th, and follow Kevin Bacon on Twitter @kevinbacon.