Ken Burns: Jackie Robinson 'considered radical' even by African-American teammates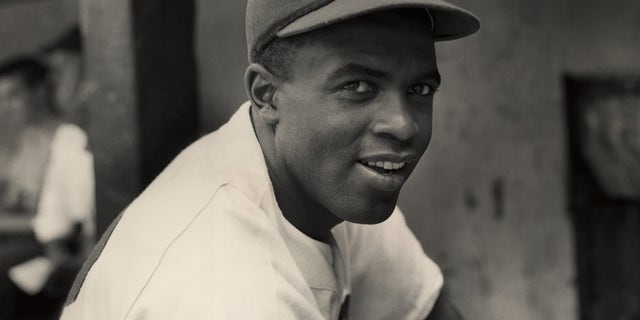 LOS ANGELES – What better way to start baseball season than to honor one of its greats? And that is what PBS is doing with the premiere of Ken Burns' two-part, four-hour film, "Jackie Robinson," that chronicles the life and times of the Baseball Hall of Famer.
But "Jackie Robinson" is about more than his skill on the field. It is also about race and politics in America -- subjects we are still dealing with today.
"The story of Jackie is the story of America," says Burns, who has wanted to tell Robinson's story ever since he worked on his "Baseball" series in 1994, because he considers Robinson to be one of the most important figures in our nation's favorite national pastime.
Robinson made history on April 15, 1947, when he broke the color barrier and became the first African American to play in the major leagues as first baseman for the Brooklyn Dodgers.
Burns says Robinson wasn't the best African American ballplayer at that time -- although he did go on to later win the Most Valuable Player Award -- but he was someone who understood the importance of the task he was undertaking: integrating baseball.
"He was the right man because I don't think there's anybody who could have borne as gracefully, and at such great sacrifice and ultimate cost to his life, the burdens that he faced," Burns tells FOX411.
Initially, Robinson knew he had to keep his chin down and take the abuse that was heaped on by baseball fans and the media. Integrating baseball was a huge switch in the racial paradigm, and Robinson understood very early on what he was getting into.
His first year as a member of the Brooklyn Dodgers, Robinson kept silent and let his skill win over fans as he helped the team win the National League pennant. That didn't stop the "Uncle Tom" taunts from hurting. Then in 1949, when he began to speak out, he was considered "uppity."
"In the early days of his career, even after he was no longer required to turn the other cheek, his stance was considered radical," Burns says. "People were constantly telling him, even black teammates, 'Shhh, be quiet, don't do this.'"
As important as Robinson's contributions to civil rights were, so were his achievements in the game. So much so that each year on April 15, MLB celebrates Jackie Robinson Day, in honor of the day he made his major league debut, and his number, 42, was the first one to be retired across the league.
Robinson left baseball in 1956, but that didn't stop his work on behalf of the Civil Rights movement, which had been a life-long interest.
An example is as a young man in the Army, Robinson was court martialed -- more than a decade before Rosa Parks came along -- for refusing to go to the back of the bus. He was acquitted because Army regulations stated there was no discrimination on post.
Following the court martial, Robinson asked to be honorably discharged. While waiting for his discharge papers, he met an African American baseball player, who told Robinson, who was a good all-around athlete, that the Kansas City Monarchs, one of the teams in the Negro league, were looking for players. That's how Robinson came to baseball.
The one person who was by his side through it all was his wife Rachel, now 93, who sat for several on-camera interviews for "Jackie Robinson," and shared photos from her personal collection to make sure the film reflected an accurate portrayal of her husband.
"This is clearly one of the great love stories of the ages, a full and equal partnership," Burns says. "There are moments of tension in this film that we do not shirk away from, and great humor, as Rachel has to educate Jackie to the importance of her equal status in the relationship. She got to have, the way no one else on earth has, that relationship with Jackie."
The two-part "Jackie Robinson" film, co-directed by Sarah Burns and David McMahon, airs on PBS April 11 and 12.