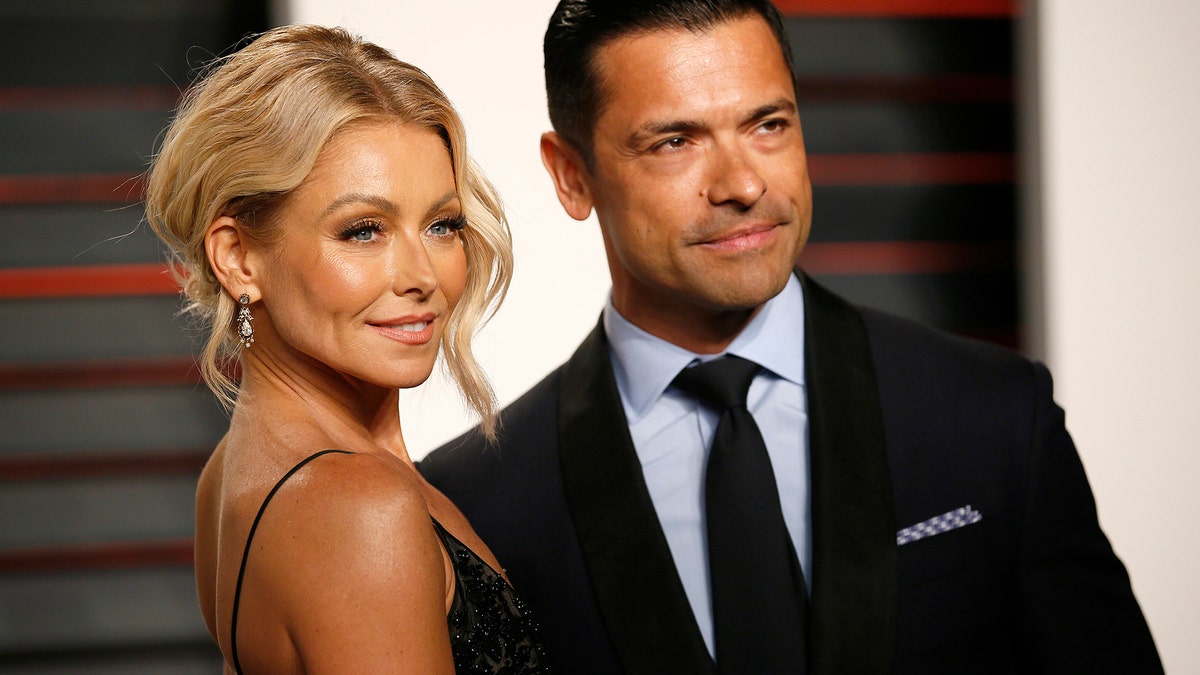 Kelly Ripa is recalling the early days of her relationship with her husband, Mark Consuelos.
The 47-year-old talk show host revealed on the debut episode of Betches' Comments by Celebs podcast that there was a brief time when the two broke up before eloping in Las Vegas on May 1, 1996.
"Right before we got married, we broke up," the "Live With Kelly and Ryan" host, who met Consuelos while working on "All My Children," explained. "We broke up and we got back together the day before we went off and eloped. Yeah, we eloped. We went to Vegas and got married."
Kelly Ripa and Mark Consuelos Look So In Love On Getaway In Greece -- See the Pic!
Ripa continued on, telling hosts Emma Diamond and Julie Kramer that the breakup actually came the week before they got married.
"He popped the question the day before we got married, but that day, that very day that we got back together, we were at a taping of 'Regis and Kathie Lee,'" she recalled. "It was their Mother's Day special. They were pre-taping it, and one of the dreams of one of the mothers was to meet Mark and me. We were her favorite characters on 'All My Children.'"
Camila Mendes Jokes That Mark Consuelos and Kelly Ripa Are Going to Adopt Her (Exclusive)
"She wanted to meet us, and I think we drove out a new car or pushed out a new pool table or something," Ripa added. "She got a present from her kids and we brought it out to her. It all is so connected."
Kelly Ripa and Mark Consuelos Show Off Their Couples Yoga Skills: See the Pics!
Flash forward to present day, and Ripa and Consuelos, who share three kids -- Michael, 21, Lola, 17, and Joaquin, 15 -- appear to be as happier as ever.