Keanu Reeves pays emotional tribute to Lance Reddick: 'f---ing sucks he's not here'
'John Wick' star Lance Reddick died 'suddenly' of natural causes Friday. He was 60.
Keanu Reeves is honoring his late "John Wick" co-star Lance Reddick.
After Reddick's unexpected death last Friday, Reeves candidly spoke out about the actor and expressed that it "f---ing sucks he's not here."
"Lance was a beautiful person, a special artist… a man of grace and dignity… such a passion for his craft," Reeves said during an interview with Deadline.
LANCE REDDICK, STAR OF 'THE WIRE' AND THE 'JOHN WICK' FRANCHISE, DEAD AT 60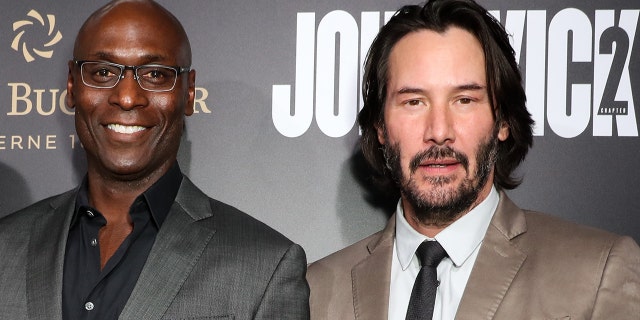 "To have had the chance to work with him over the 10 years and four films… is something very special to me," he continued.
"It f---ing sucks he's not here."
Reeves' tribute to his dear friend comes on the heels of the film franchise's newest installment "John Wick: Chapter 4."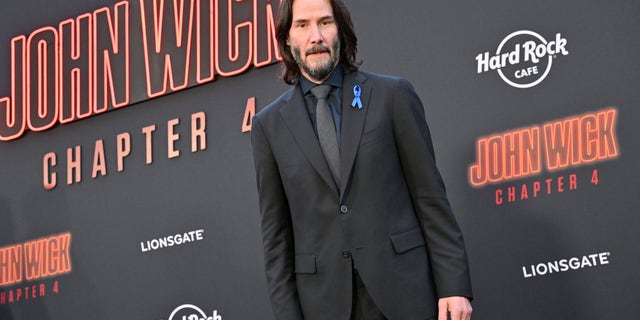 The 58-year-old actor donned a black suit with a matching tie and navy blue collared shirt underneath. A blue ribbon was pinned to his lapel in honor of Reddick.
In addition to starring in all four of the "John Wick" movies, Reddick was known for his roles in "The Wire," "Fringe," "Bosch," "Oz," "White House Down," "Godzilla vs. Kong" and "Lost," among many other film and TV projects.
He died suddenly of natural causes on Friday morning, his publicist Mia Hansen confirmed in a statement to The Associated Press.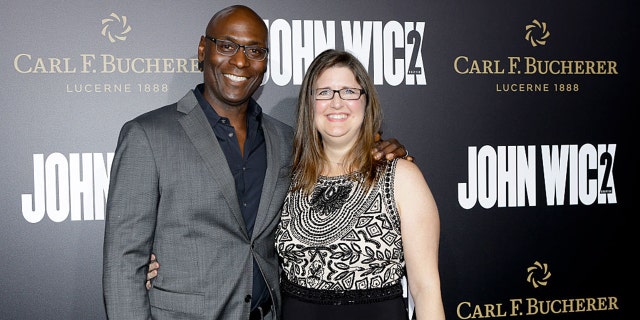 Reddick's wife Stephanie broke her silence following the actor's sudden death.
Stephanie, who married Reddick in 2011, shared a tribute to her late husband on his verified social media accounts and expressed her gratitude to his fans for their condolences.
"Lance was taken from us far too soon," she wrote on Instagram Saturday along with four photos of the "John Wick" star, including one of his "Destiny" video game character Commander Zavala.
On Friday after the news broke, Reeves and "John Wick" director Chad Stahelski released a joint statement to Deadline saying, "We are deeply saddened and heartbroken at the loss of our beloved friend and colleague Lance Reddick.
"He was the consummate professional and a joy to work with. Our love and prayers are with his wife Stephanie, his children, family and friends. We dedicate the film to his loving memory. We will miss him dearly."
CLICK HERE TO SIGN UP FOR THE ENTERTAINMENT NEWSLETTER
Reddick portrayed Charon, a Continental Hotel concierge and close ally to Wick, in all four installments of the franchise. The fourth film debuts in theaters on March 24, 2023.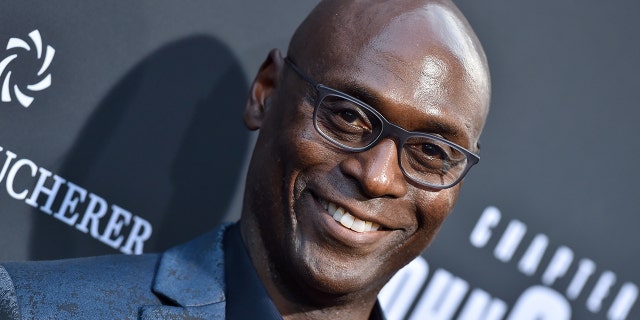 "The world of Wick would not be what it is without Lance Reddick and the unparalleled depth he brought to Charon's humanity and unflappable charisma," the Lionsgate studio said.
CLICK HERE TO GET THE FOX NEWS APP
"Lance leaves behind an indelible legacy and hugely impressive body of work, but we will remember him as our lovely, joyful friend and concierge. We're stunned and heartbroken, and our deepest condolences go to his beloved family and his fans all around the world."
Fox News Digital's Ashley Hume contributed to this report.