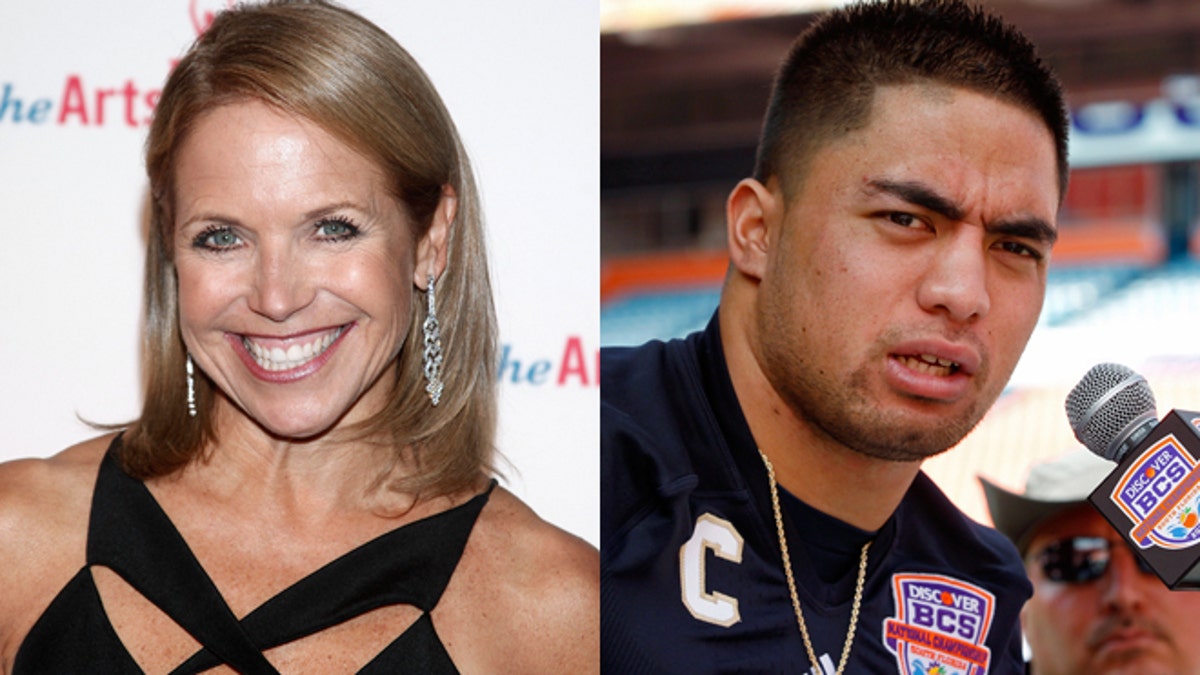 Notre Dame linebacker Manti Te'o will be interviewed by Katie Couric, the first on-camera interview given by the All-American since news broke about the dead girlfriend hoax.
Te'o and his parents will appear on Couric's syndicated talk show Thursday. ABC News announced the interview Sunday, but gave no details as to when it will take place and where.
Te'o gave an off-camera interview with ESPN on Friday night. He insists he was the victim of the hoax, not a participant. The Heisman Trophy runner-up said he had an online romance with a woman he never met and in September was informed that the woman died from leukemia.
Te'o told ESPN that the person suspected of being the mastermind of the hoax has contacted him and apologized.