Katey Sagal reveals she had on-and-off relationship with Gene Simmons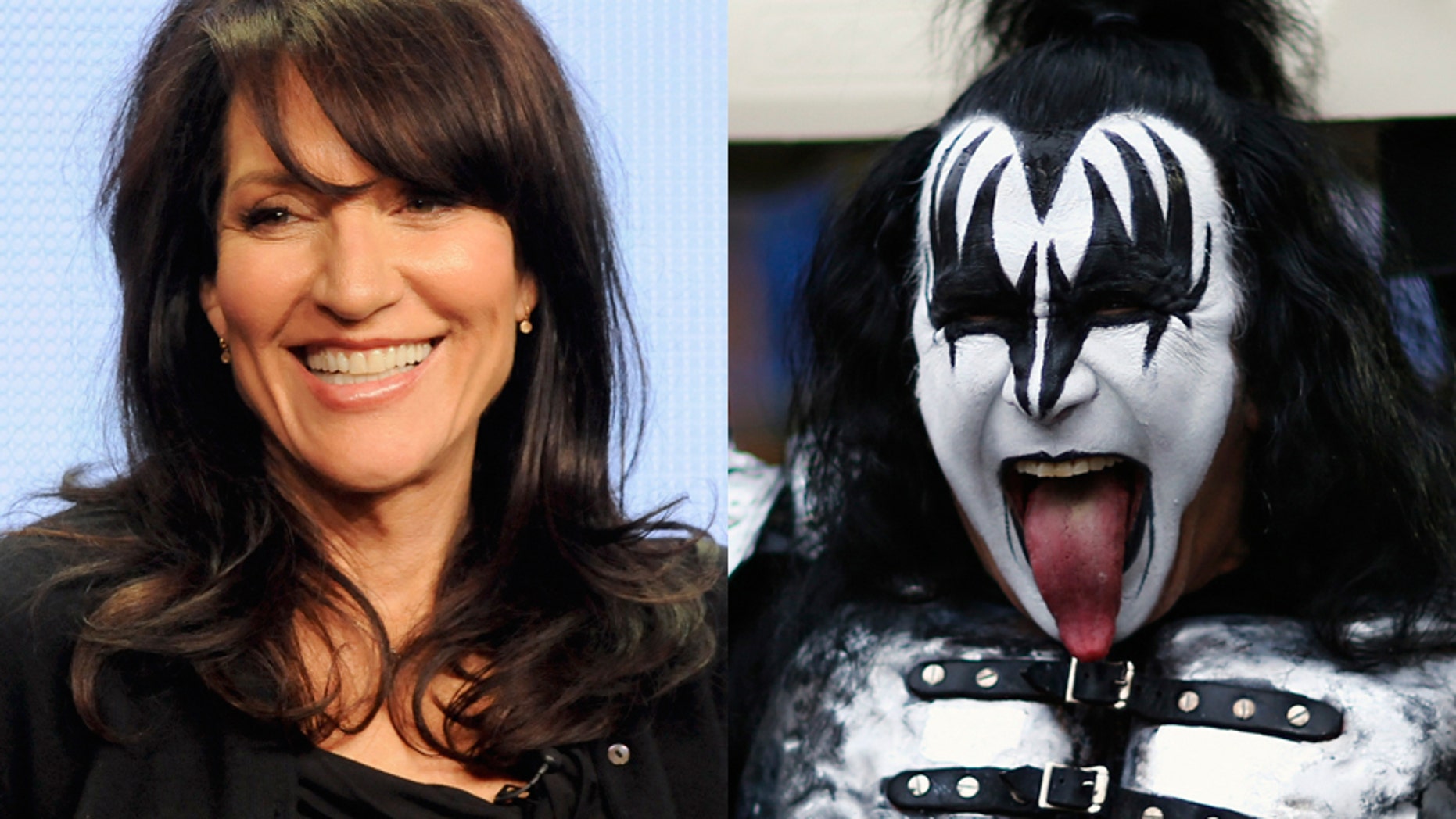 Katey Sagal admits she once spent the night with KISS rocker Gene Simmons who claims to have slept with 4,800 women.
The actress writes in her upcoming memoir "Grace Notes," in an excerpt obtained by the New York Daily News, that she slept with Simmons 43 years ago.
Long before the actress starred on "Married… with Children," Sagal took a job as a singing waitress in a Santa Monica restaurant when she was 20-years-old.
She writes that one day KISS walked in sans makeup and Simmons flirted with her after she sang for him. They were not well-known at the time.
RELATED: Sex Pistol Steve Jones says John Lydon has big ego, low self-esteem, like most frontmen
Sagal says she took him home "because he was quite persuasive, and I like men."
At first, "I thought Gene was really weird," she writes. But she also says "he was cute and had a lot of confidence."
The next day, Sagal, who was in her own band at the time, brought Simmons to her rehearsal. Apparently, he liked what he heard and brought Sagal's band to meet the president of his label, Neil Bogart, who signed them immediately.
However, Sagal's band's big break fell through and so did her relationship with Simmons. She says she fell for him despite his reputation as a womanizer and they had short off-and-on affair.
RELATED: Keith Richards' advice to young rocker roomies: 'Get a maid'
"I fantasized that I would be the exception," she writes of Simmons.
Sagal also details how she shifted from music to acting, her drug abuse, a battle with cancer and her three marriages.