Kate del Castillo subpoenaed by Mexican prosecutors over 'Chapo' Guzmán dealings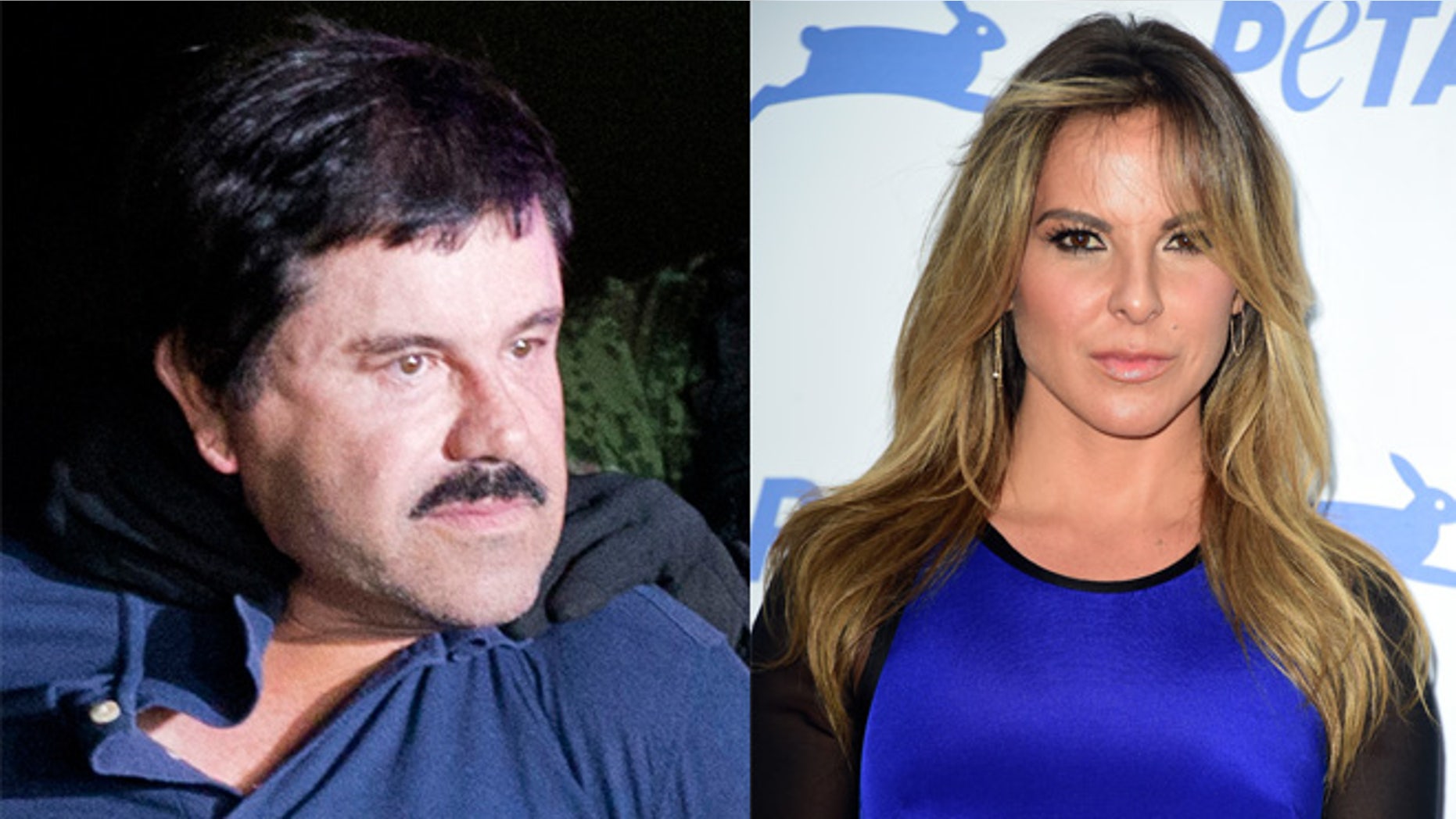 Mexican actress Kate del Castillo has been formally subpoenaed by the Mexican Attorney General's office for her alleged ties to drug kingpin Joaquín "El Chapo" Guzmán.
Arely Gomez told Mexican newspaper, El Universal, that because the actress in currently in the United States, she can testify before the public prosecutor at the Mexican consulate in Los Angeles.
Gomez's statement follows her declaration in an interview from last week in which she said her office was looking into the meetings between Guzmán and his lawyers with del Castillo and actor Sean Penn to determine if any laws were broken.
Del Castillo, known for her television role of a female drug lord in Telemundo's "The Queen of the South," caused a media firestorm after she was credited by Penn in setting up his seven-hour meeting with Guzmán in October.
It was then revealed that she has had a virtual friendship with Guzmán for several years. A transcript of text messages allegedly between the two was released by the Mexican newspaper, El Milenio, last week.
Universal also published on Monday a conversation between del Castillo and one of Guzmán's lawyers, Andrés Granados Flores, who suggested El Chapo could invest in her new tequila, Honor del Castillo.
Last week, she broke her silence on the interview and subsequent media storm, tweeting: "Thank you for your support over the past few days. Not surprisingly, many have chosen to make up items they think will make good stories and that aren't truthful. I look forward to sharing my story with you."
She has not made any statements regarding the subpoena.
Elsewhere, Netflix chief, Ted Sarados confirmed that del Castillo's offscreen drama – and any potential legal issues that may stem from it – would not be affecting her role in its upcoming Spanish-language show, "Ingobernable."
Speaking at a Television Critics Association event on Sunday, Sarados said the plans to produce the show later this year remain in good standing.
"So far, so good," Sarandos said, according to Variety. "It's very complicated, but so far, so good."
When asked to elaborate further on the "complications," Sarandos said, "We've been in constant contact with her."
"It's a telenovela within a telenovela. It's a strange turn of events for sure," Sarandos told reporters.
Del Castillo, who appeared in "The 33" alongside Antonio Banderas and Juliette Binoche, has been working to cross over into the American market. She recently had a character arc on "Jane the Virgin" and appeared on Eva Longoria's "Telenovela" last week.
In the Netflix show, del Castillo will play the wife of the president of Mexico. According to Variety, it will shoot in Mexico later this year under the direction of José Luis García Agraz and Pedro Pablo Ibarra.