Kardashians Seeking to Discredit, Embarrass Kris Humphries in Tabloid Press, Sources Say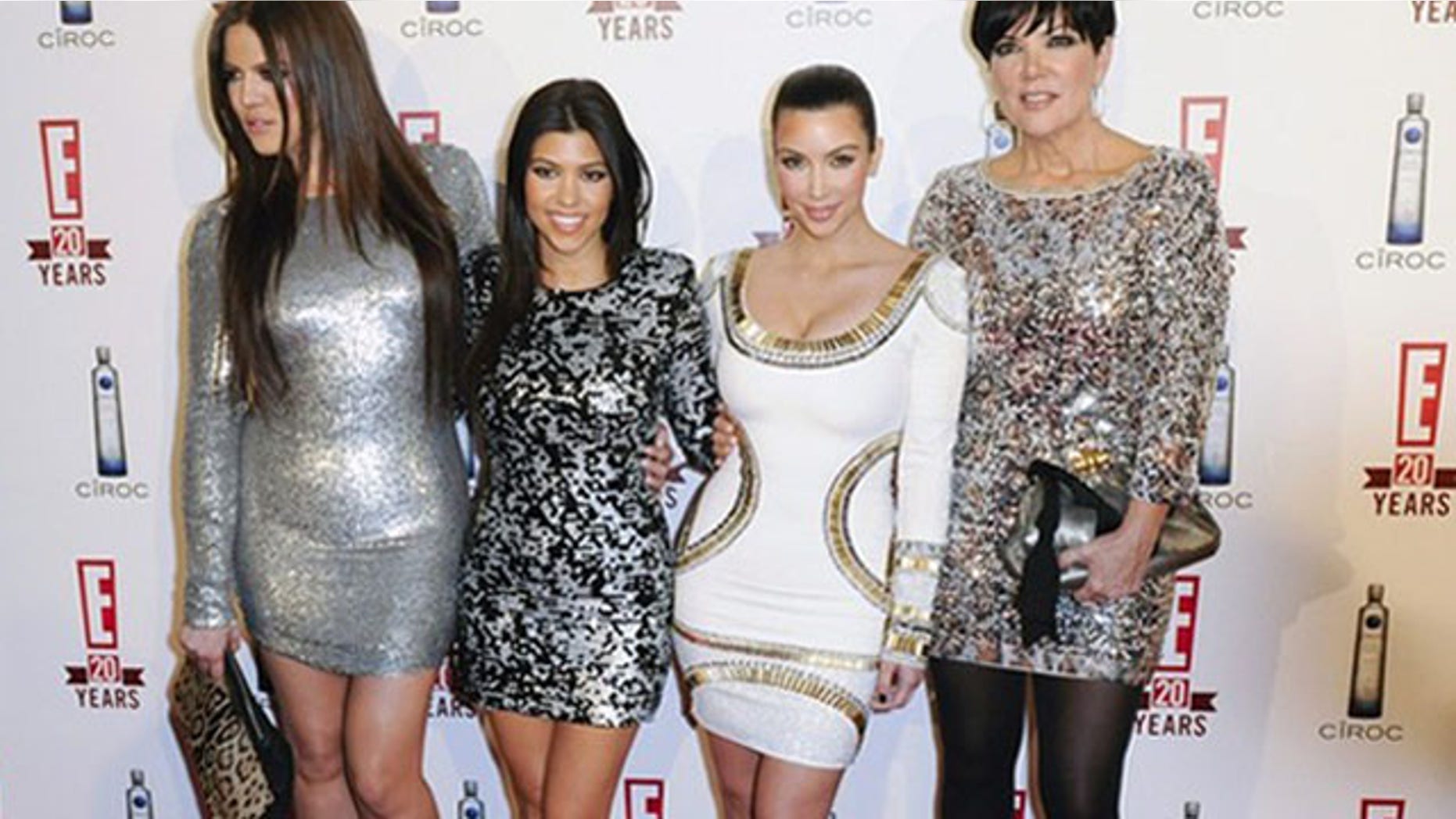 Kris Humphries probably wishes he had never heard the name Kardashian.
Sources in tabloid media tell Fox411.com that a spate of stories have been carefully disseminated by the Kardashian family's camp in a calculated campaign to discredit Humphries in the wake of the dissolution of his 72-day marriage to Kim.
A Kardashian rep says the allegations are "ridiculous and not true." But it is hard to ignore the spirited whipping that Humphries is getting in the press. It began slow, but has descended lower and lower.
Phase One: Kris is mean.
A "friend" of the family leaked to US Weekly magazine last week that Humphries called Kim fat and stupid and told her she didn't have any talent.
Phase Two: Kris is gay.
This week another "source" tells Star magazine in exquisite detail why Kim thinks that Humphries is a homosexual. The story goes that Kim confided to her sister Khloe that she and Humphries did not have sex on their Italian honeymoon. Kim allegedly told Khloe that she tried to seduce Kris but he wasn't interested. The source says that Kim began to wonder whether he new husband was gay and said "there were signs." In the often homophobic world of professional sports, this rumor could have professional implications for Humphries as well as personal.
"Those pretty faces could be the face of evil if you are on the wrong side of them," says Cult of Celebrity author Cooper Lawrence, adding that the Kardashians have long been known for planting stories about themselves in the press. "They have said they will do anything to preserve their image, including blocking Kris from making money, so I'm not surprised they would start rumors about him. They have an empire to protect and it's pretty clear that nothing will get in their way."
An empire indeed. Kardashian isn't just a family name, it is a brand that made a reported $65 million last year. Any successful business would try to protect itself from negative press, and now that Kris Humphries is publicly calling his former love and her family a bunch of frauds in seeking an annulment, Kardashian Inc. has to fight back, experts say.
"The Kardashians are a brand powerhouse, and the name 'Kardashian' is the driving force behind the brand. So you better bet these ladies will be do anything to prevent their name from being tarnished, and if that means making sure Kris Humphries is history by dragging him through the mud, then that is exactly what they will do," In Touch Weekly senior editor Dorothy Cascerceri tells Fox411. "The Kardashian name and image is everything to them, and they are not going to let an ex-husband destroy that. The Kardashian family seems determined to come out of this mess on top."
Sign Up for the FOX411 Entertainment Newsletter.
Now that Humphries is publicly seeking an annulment from Kardashian on the grounds of fraud, and refusing to go quietly out to pasture, experts say things could get even uglier. Saying that "Kris is mean" and that "Kris might be gay" could be seen as the salad days of the feud.
Possible Phase 3? Corroboration.
Right now it is the Kardashians versus Kris. In order to make their claims against him stand in the court of public opinion, the Kardashians need to find an outsider to claim in tandem with Kim that Kris is a jerk, according to Lawrence.
"They will drag out an old girlfriend to say he cheated and was abusive," Lawrence tells Fox411. "That way you don't look at her and say she is accusing him. Now they need to find someone else who has a negative opinion about him to really make him seem like a jerk."
But some experts say that the continued vitriol streamed at Humphries from Kamp Kardashian may only make him more likable.
"The Kardashian attacks on Kris Humphries have about the same level of street cred as Ahmadinejad's attacks on Israel," brand strategist Adam Hanft tells Fox411. "Their willingness to put any semblance of personal dignity, accuracy or grace aside for media attention has created the almost unfathomable situation of creating sympathy and affection for Humphries."