Kanye West's most controversial recent comments about Harriet Tubman, slavery, Obama and more
Kanye West has ignited a firestorm of reactions with recent comments about President Trump, former President Barack Obama and even Harriet Tubman.
The rapper told The Breakfast Club's Charlamagne Tha God on iHeartRadio Tuesday Tubman should not be featured on the $20 bill. He said seeing her face on the bill made him want to buy Bitcoin.
"It's like all the slave movies, why you gotta keep reminding of us slavery? Put Michael Jordan on the $20 bill," Kanye added, calling Jordan a more "relatable" choice in the modern era. "Certain icons are just too far in the past."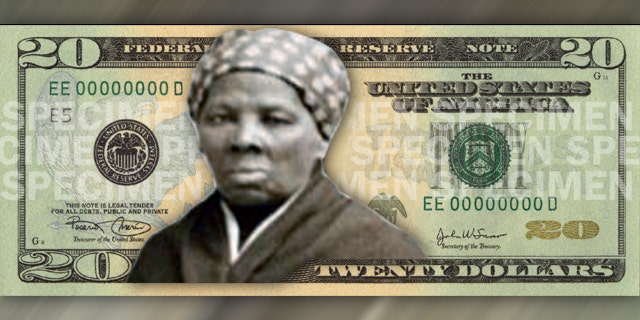 The controversial comment created a buzz on Twitter — with fans arguing over his recent state of mind. His wife, Kim Kardashian, has been slamming suggestions that West is mentally ill.
"He's a free thinker, is that not allowed in America? Because some of his ideas differ from yours you have to throw in the mental health card? That's just not fair," Kardashian tweeted on April 25. "He's actually out of the sunken place when he's being himself, which is very expressive."
West has recently spoken about his mental health, Trump and more controversial topics. Here's a look at the highlights:
Obama's 'jackass' remarks
Obama once called West a "jackass" for interrupting Taylor Swift's 2012 VMA acceptance speech to praise Beyonce. The rapper told Charlamagne tha God he expected the former president to apologize or clarify his remarks — but that never happened.
"I'm your favorite," West said, referring to Obama. "But I'm not safe. But that's why you love me. So just tell me you love me! And tell the world you love me. Don't tell the world I'm a jackass."
West said he expected the former president to sit down with him and address the remarks man to man.
"The same person who sat down with me and my mom, I think should have communicated with me directly and been like, 'Yo, Ye, you, you know what it is," West said. "I'm in the room and it was just a joke."
West clarified that he still has love for Obama, though he notes the politician just "couldn't deal with a wildcard like me."
He was "drugged the f--- out"
In an interview with TMZ on May 1, the rapper laid out his messy history with drugs and mental health.
Yeezy admitted he got liposuction in 2016 and started using painkillers. The opioids eventually turned into an addiction, landing him in the emergency room.
West told "TMZ Live" he was "drugged the f--- out."
His revelation is particularly shocking since West's mother died following complcations from plastic surgeries — including liposuction.
He said slavery was "a choice" for African-Americans
Hours after West slammed the choice to print Tubman's face on the $20 bill, the rapper once again touched on the topic of slavery, seemingly placing blame on African-Americans for 400 years of slavery in the U.S.
"When you hear about slavery for 400 years. For 400 years?! That sounds like a choice. Like, you were there for 400 years and it's all of you all? Like, we're mentally in prison. Like, slavery goes too direct to the idea of blacks," he said. "So prison is something that unites us as one race, blacks and whites being one race. We're the human race."
"When you hear about slavery for 400 years. For 400 years?! That sounds like a choice."
His comments soon began to trend on Twitter and at least one TMZ staffer rejected West's notion, shouting across the newsroom at the rapper until West walks over to his desk to discuss the topic "face to face."
"Do you feel that I'm feeling, do you feel that I'm being free and thinking free?!" West shouts in the Los Angeles newsroom.
The staffer fired back, "I actually don't think you're thinking anything. I think what you're doing right now is actually the absence of thought. And the reason that I feel like that is, Kanye, you're entitled to your opinion; you're entitled to believe whatever you want, but there's fact and real life consequence behind everything you just said."
West later clarified his comments on Twitter, saying he knows "slaves did not get shackled and put on a boat by free will."
"My point is for us to have stayed in that position even though the numbers were on our side means that we were mentally enslaved," he added. "They cut out our tongues so we couldn't communicate to each other. I will not allow my tongue to be cut."
He said "the Taylor Swift moment" got him blacklisted
Interuptting Swift's VMA speech didn't just cause a blow to his reputation, it blocked the success of his album Life of Pablo, West claimed in the interview with Charlamagne Tha God.
"Since the Taylor Swift moment, the connection with radio has never been the same. Whatever powers that be, it was much harder after that," said West, according to Vulture.
He's on medication, but he's not seeking professional help
West isn't one to shy away from his problems.
In an interview with Charlamagne Tha God, West admitted he's on medication, though he didn't elaborate on the specific types of prescriptions he takes. He did, however, confirm that he isn't seeing a therapist — though he doesn't have anything against them.
He started taking them after his "breakdown" in 2016.
"When I hit that hospital, it was like a bird hitting the window. I could've not made it out of there, but I survived," he reportedly said. "I'm happy it happened. I'm happy to have gone to the other side and back."
At times, West admits, he felt weak. He lost his confidence for a bit and it has taken him a long time to get it back.
He's "hurt" Jay-Z and Beyonce skipped his wedding
For years, reports have swirled about West's damaged relationship with Jay-Z. On May 1, West revealed he was "hurt" Jay-Z and wife Beyonce didn't attend his 2004 wedding to Kardashian in Italy.
"I was hurt about them not coming to the wedding. I understand they were going through some things, but if it's family, you're not going to miss a wedding," West told Charlamagne Tha God.
Though he was "hurt" by Jay-Z's actions, he never confronted the artist.
"I don't think I ever asked him that question, directly," West continued.
Jay-Z appears to snub West on his latest album 4:44, PEOPLE points out.
"I know people backstab you, I feel bad too/ But this 'f--- everybody' attitude ain't natural/ But you ain't the same, this ain't KumbaYe/ But you got hurt because you did cool by 'Ye/ You gave him 20 million without blinkin'/ He gave you 20 minutes on stage, f— was he thinkin'?/ 'F--- wrong with everybody?' is what you sayin'/ But if everybody's crazy, you're the one that's insane," Jay-Z raps in the song "Kill JAZ-Z," according to the magazine.
Trump goes from friend to "brother"
West said there is "dragon energy" between himself and the president.
In late April, West flooded Twitter with comments about Trump, calling the president his "brother" and sending his "love" to the White House.
"You don't have to agree with trump but the mob can't make me not love him. We are both dragon energy. He is my brother. I love everyone. I don't agree with everything anyone does. That's what makes us individuals. And we have the right to independent thought," West said in a tweet that has garnered nearly 85,000 retweets since it was posted on April 25.
Trump later responded, thanking the famous singer and calling his tweetstorm "very cool."
West was quick to jump on the defense when Twitter users started blasting him for supporting the president — some even suggesting he was mentally ill.
"If your friend jumps off the bridge you don't have to do the same. Ye being Ye is a fight for you to be you. For people In my life the idea of Trump is pretty much a 50 50 split but I don't tell a Hillary supporter not to support Hillary I love Hillary too," West said.
He continued, "I love when people have their own ideas. You don't have to be allowed anymore. Just be. Love who you want to love. That's free thought. I'm not even political. I'm not a democrat or a republican."
Chance the Rapper even jumped into the conversation, tweeting "black people don't have to be democrats," though he later clarified that his tweet was in support of West — not Trump.
Following his series of pro-Trump tweets, West took his dedication to the leader of the free world to the streets, posing in an autographed "Make America Great Again" hat.
"We got love," West tweeted a selfie in the cap, making an "OK" gesture with his hand.
Singer John Legend, an outspoken liberal, also chimed-in on West's recent admiration for Trump, calling on his friend to think twice before endorse the Trump administration and everything it stands for.
As you know, what you say really means something to your fans," Legend privately texted West on April 26. "They respect your opinion. So many people who love you feel so betrayed right now because they know the harm that Trump's policies cause, especially to people of color. Don't let this be part of your legacy."
West replied — and in the name of transparency, posted a screenshot of the conversation online.
"I love you John and I appreciate your thoughts. You bringing up my fans or my legacy is a tactic based on fear used to manipulate my free thought," West responded.
Legend replied, warning West that his "words and actions have consequences" before plugging his new music, "Since you're posting texts, let me add that I have a new single out."
Trump later thanked the artists for their "great service" to the black community.
"Big things are happening and eyes are being opened for the first time in Decades, Trump tweeted on April 27.
Fox News' Tyler McCarthy and Kaitlyn Schallhorn contributed to this report.