Kanye West announces his new name is 'Ye' ahead of 'SNL' appearance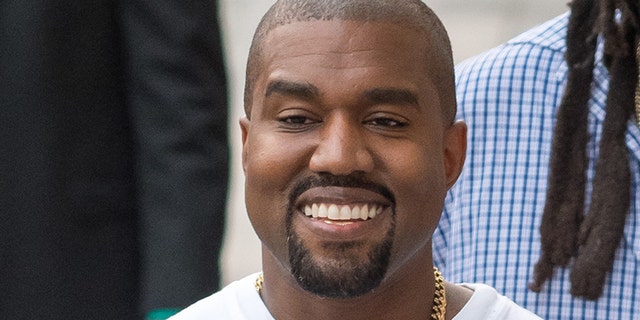 Kanye West has revealed that he has changed his named to "Ye" ahead of his highly anticipated appearance on "Saturday Night Live."
West shared the news of his name change on Twitter and wrote on Saturday morning in a tweet, "the being formally known as Kanye West. I am YE."
The rapper-turned-fashion-designer, who is slated to appear on the season premiere of "SNL" with host Adam Driver, is scheduled to release his new album "YHANDI" while on the variety program on Saturday night.
West's sudden name change may be linked to release of his new music, but "Ye" is also the title of his June 1st album, which he spent months recording at his ranch in Jackson Hole, Wyoming.
On Thursday, prior to his "Ye" announcement, the father of North, Saint, and Chicago, whom he shares with Kim Kardashian, also shared a preview image of himself on the NBC show.
In the photo, West stands alongside Driver and "SNL" actor Kenan Thompson, while sporting a MAGA hat and a white sweatshirt with Free Hoover written on it. The sweatshirt looked similar to one he'd sported earlier this week that seemed to support Colin Kaepernick. The rapper who is known for his controversial political views and support for Donald Trump, will appear to continue to address politics even while on the "SNL" stage.
The following day, West was snapped leaving the studio in New York City with his wife and kids in the late evening. Kardashian sported a hot pink mini dress while strolling behind West as they exited the Electric Lady Studios.
And while West has expressed excitement for his new music to drop, the artist, who is not known for being humble, conceded that "YHANDI" will most likely debut behind "The Carter V," rapper Lil Wayne's new album.