Kaley Cuoco-Sweeting admits she's 'insane' about social media comments, says breast implants were 'best decision' ever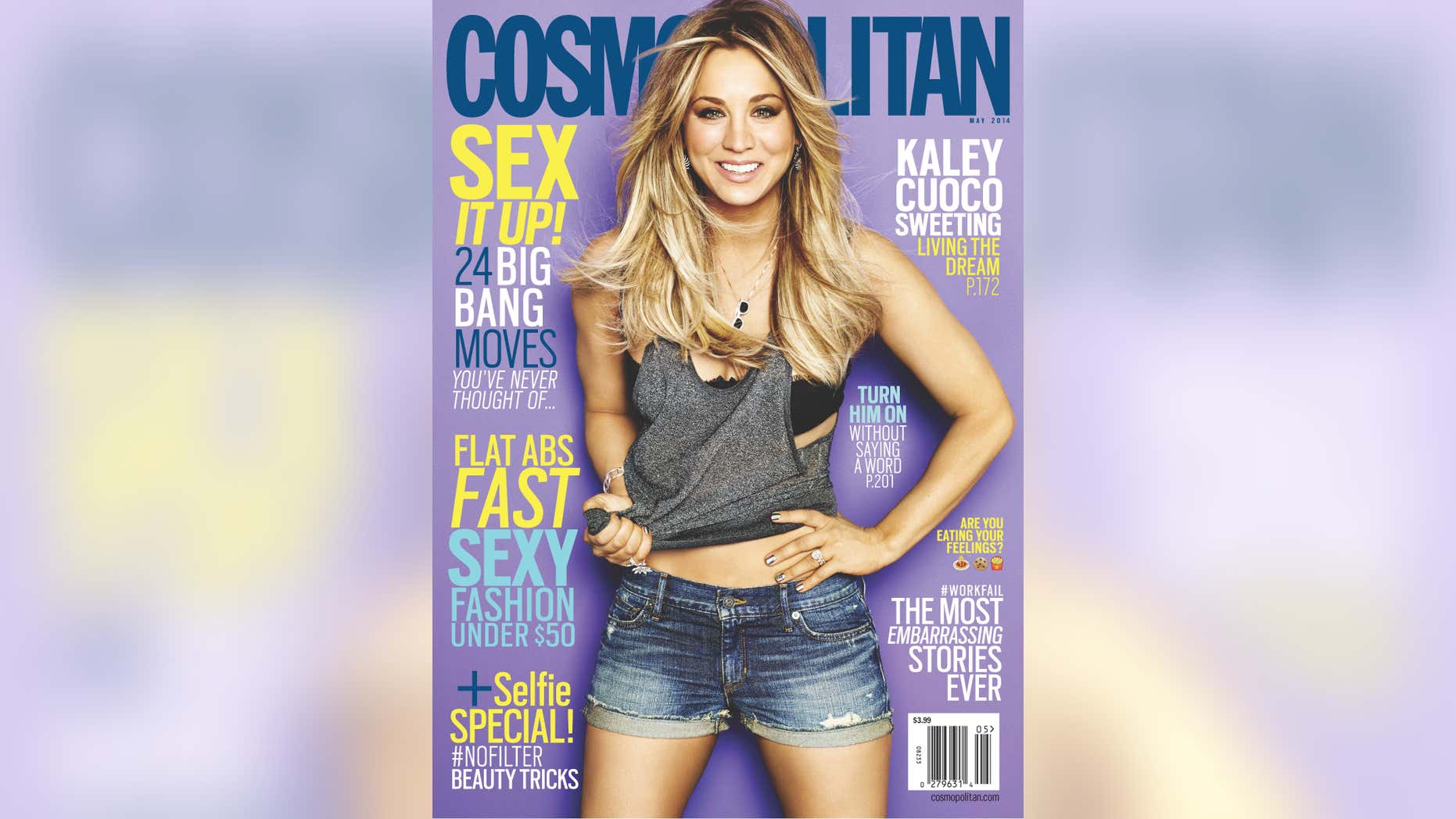 "Big Bang Theory" star Kaley Cuoco-Sweeting cares what people have to say about her.
The blonde beauty, who recently wed Ryan Sweeting, spoke about her physical appearance in the latest issue of Cosmopolitan. She told the mag that getting breast implants at 18 was the "best decision [she] ever made," and she dished that she's a bit obsessed with the comments made about her in the Twitterverse.
"I started reading [the social media comments] and thought, 'Maybe I need to make more of an effort and not go out in my UGGs and be disgusting,'" she recalled. "So I started putting on makeup. And they started writing, 'Wow, someone really likes being in front of the camera' and 'Her hair's done now for coffee.' I couldn't do anything right."
That's when she thought, "Why am I reading this stuff?"
But the sitcom starlet admitted she can't give up checking social media to see what fans and haters alike have to say about her.
"…I'm obsessed. I openly admit to being totally insane about that."
Cuoco-Sweeting said the bulk of the attention came when she briefly dated "Man of Steel" star Henry Cavill.
"I had no one following me until I met Superman. I've been in this business for 20 years, and my whole life, I could go anywhere, do anything. There had not been one paparazzi photo of me until like several months ago," she told the mag. "The recognition was crazy."