Justin Bieber serenades Hailey Baldwin in front of fans outside Buckingham Palace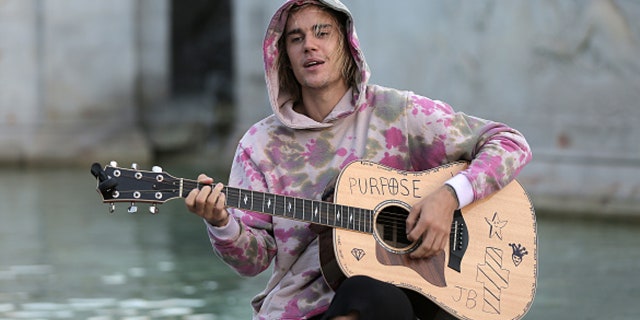 Justin Bieber may be trying to give Meghan Markle a run for her money. While in London, the superstar decided to take a break in front of Buckingham Palace and entertain a crowd of fans, including his fiancee, Haily Baldwin, with an impromptu guitar show.
On Tuesday, the singer performed his song, "Cold Water," on his marker-decorated guitar while sporting a tie-dye hoodie and shorts near the historic palace.
The model was snapped enjoying the free royal palace concert with onlookers taking photos of her fiance's street performance.
Following the performance, the couple was spotted enjoying themselves on one of the city's most famous attractions, The London Eye.
Before heading on their romantic trip to England, Bieber and Baldwin caused a social media stir when rumors circulated that the engaged couple had already married, after pictures showed them leaving a New York City courthouse last week.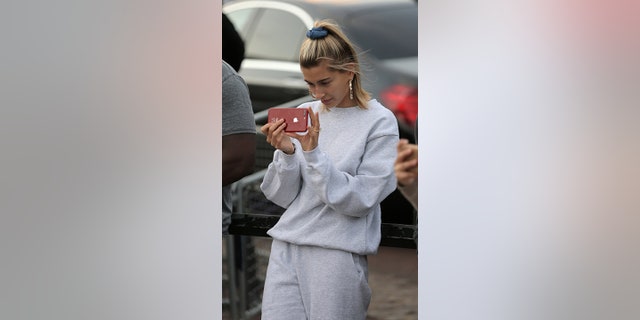 They finally addressed the rumors and clarified that they were not yet married, even though Baldwin's famous uncle, Alec, suggested otherwise.
Alec Baldwin, with wife Hilaria by his side, was asked by Access what advice he had for his niece's beau.
"Keep working," Baldwin advised. "Don't stop working."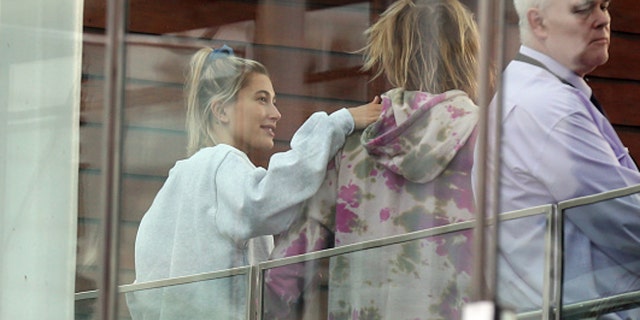 He was then asked how crazy a Baldwin wedding can get. That's when he seemingly spilled the beans.
"Well, they went off and got married," Baldwin said, adding, "I don't know what the deal is."
Reps for the superstar couple did not immediately return Fox News' request for comment.
Fox News' Sasha Savitsky contributed to this report.