Justin Bieber comforted by Hailey Baldwin while crying during bike ride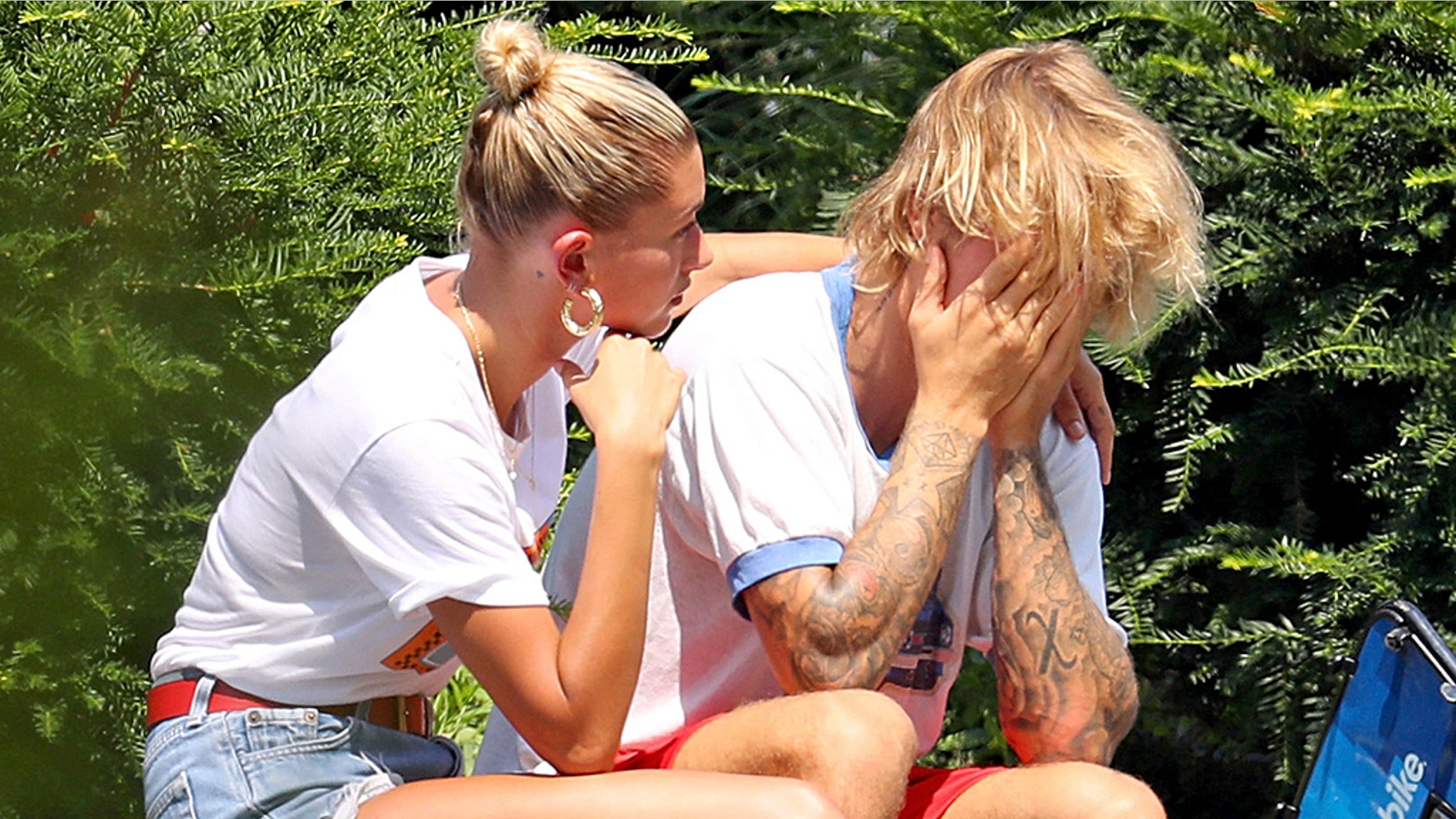 Pop star Justin Bieber was snapped looking upset and crying during a bike ride with his fiancée Hailey Baldwin on Tuesday in New York City.
Bieber, 24, was photographed holding his face in his hands as Baldwin, 21, comforted the singer. Later on, Baldwin was also spotted "in tears" as the couple ate at a restaurant in Tribeca. It was then Bieber's turn to comfort his fiancée. The "Sorry" singer was seen stroking the model's face as she teared up.
KANYE WEST TO APPEAR ON 'JIMMY KIMMEL LIVE' FIVE YEARS AFTER TWITTER FEUD
It was not immediately clear why the couple became upset during the bike ride on a sunny day in the Big Apple. Later in the day, Baldwin posted a photo of the two on her Instagram story with a caption that read, "My Love."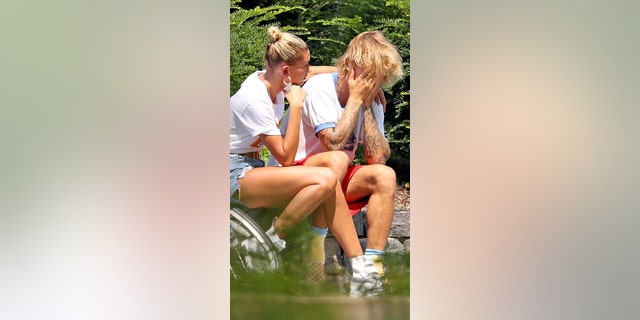 Bieber and Baldwin got engaged on July 7 while on a trip in the Bahamas. Bieber confirmed the engagement on his Instagram last month calling Baldwin the love of his life.
Baldwin and Bieber rekindled their romance recently after splitting up in 2016. During that time, Bieber was believed to have gotten back with his on-and-off girlfriend Selena Gomez while Baldwin was romantically linked with singer Shawn Mendes, whom she joined at the Met Gala in May.