Just 2 months after breakup with Demi, Wilmer Valderrama back dating Minka Kelly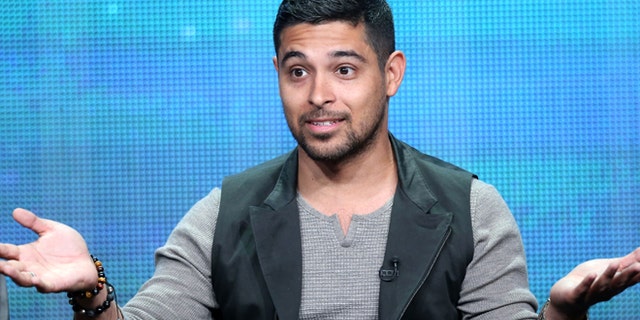 NEWYou can now listen to Fox News articles!
Hot on the heels of his June breakup with Demi Lovato, Wilmer Valderrama appears to have moved on with lightening speed, and is apparently back in the arms of his old flame, actress Minka Kelly.
The two were spotted at the Palms Thai restaurant in Hollywood Thursday.
According to a restaurant-goer, the couple looked like "much more than just friends."
Kelly and "That 70s Show" star first started dating in 2012, following the strikeout of her relationship with New York Yankees ballplayer, Derek Jeter.
Kelly, 36, is most-known for her role on the TV show "Friday Night Lights" and has been romantically linked to such power-players as Sean Penn, John Mayer, Jake Gyllenhaal, Chris Evans and Topher Grace.
Valderrama and Lovato decided to call it quits after more than five years of dating. Their breakup came as a shock to those following their relationship due to their effusive social media posts and affectionate quotes to the media.
Lovato was particularly open about Valderrama's support through her struggles with an eating disorder, and he echoed sentiments about her being his "soul mate."
The topic of marriage seemed to dog the couple.
In February Ellen Degeneres asked Lovato about rumors of an engagement with Valderrama, but Lovato told Degeneres she didn't see a ring on her finger, adding "I wouldn't mind if I saw one, but there's time for everything. We've been together this long, and obviously I'm not going anywhere."
Valderrama recently joined the cast of "NCIS."