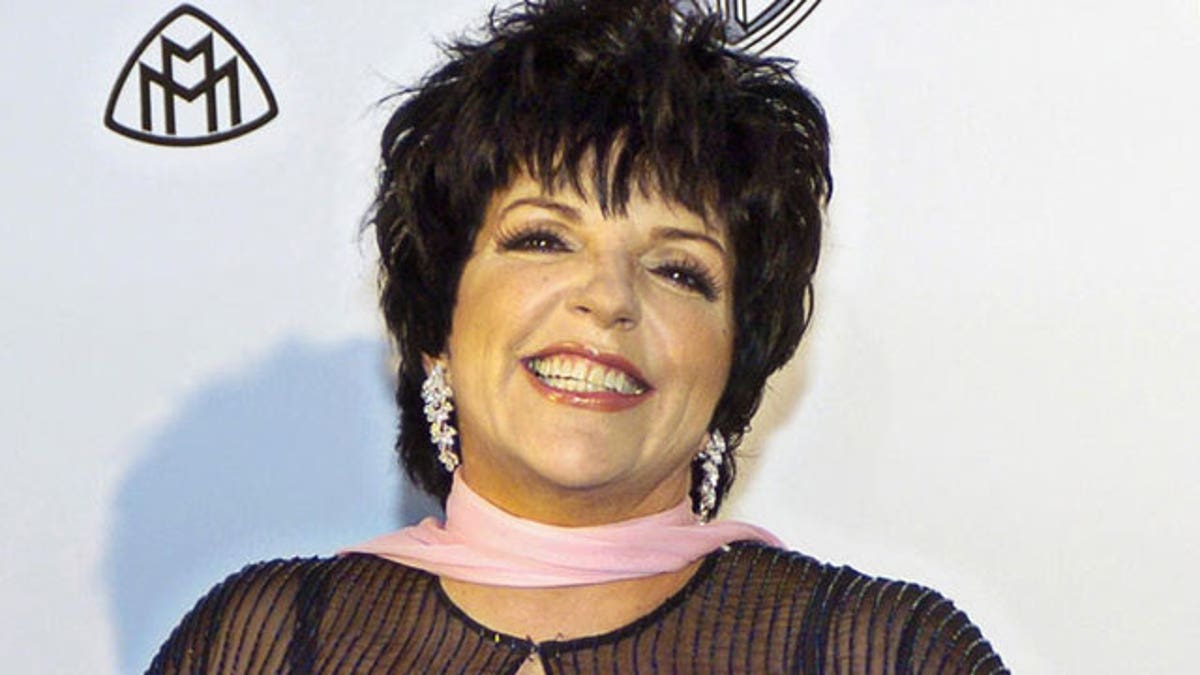 LOS ANGELES – Hollywood legend Judy Garland and film director Vincente Minnelli gave their equally famous daughter Liza Minnelli some pretty sound advice in her younger years that would be of benefit to so many rising stars today.
"Both of my parents told me leave the performance on the stage. Give the fans everything they hoped for, but once the show is over, go have a burger," Minnelli told Tarts in an exclusive interview.
But despite Minnelli's long and profound career on the stage, she still had to battle to get her latest show "Liza's at the Palace" (due out on DVD next month) to the Big Apple, as a result of the dwindling interest in theater over recent years.
"There are some amazing theatrical performers today, but it's more about the aspect of 'biz' than 'show' these days, which makes it more difficult to bring a production to Broadway. I had to fight to get my show to New York," Minnelli said. "Some people didn't think it would appeal to the masses, but thank goodness we fought because it was one of the greatest experiences of my career and we ended up with an unqualified success both artistically and financially."
"Liza's at the Palace," which earned a Grammy nod for its soundtrack, is a recreation of Minnelli's godmother Kay Thompson's nightclub performance with the Williams Brothers at Ciro's in Hollywood in the 1950's.
"I wanted to honor this remarkable woman, she was an unflappable force, an uplifting inspiration and a true friend," Minnelli said. "My greatest hope is that a new generation of fans will discover the magic that was Kay Thompson, a true renaissance woman if ever there was one. And I want my fans to know that nothing makes me happier than entertaining them."
So what's the secret to staying in shape at age 63?
"Hard work and constant touring is a good start. When I am not touring and home in New York, I go to dance class every morning with my beloved Luigi at his dance studio," Minnelli said. "Between touring and Ron Lewis's tough rehearsals, I'm honed like a tennis player, even if time has slowed me just a tad."
And as for her cameo in the upcoming "Sex in the City 2" flick?
"I'm sworn to secrecy! Really! But all the ladies were simply terrific," Minnelli added.