Judge: Dr. Conrad Murray Will Keep California Medical License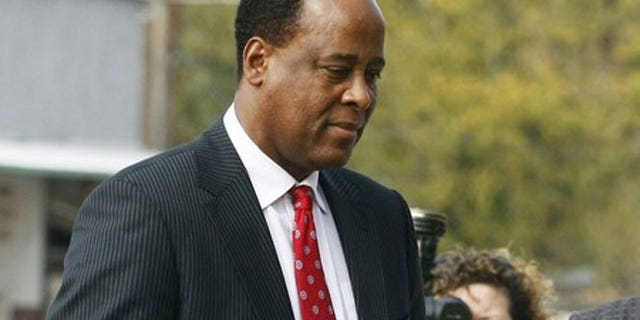 LOS ANGELES – A doctor charged in Michael Jackson's death will keep his California medical license after a judge ruled Monday he didn't have the authority to revoke it.
Superior Court Judge Michael Pastor declined a request by California authorities to suspend the ability of Dr. Conrad Murray to practice medicine in the state.
Pastor said there were no circumstances that warranted revisiting the conditions of Murray's bail.
California authorities have sought the suspension since Murray was charged with involuntary manslaughter in February.
Murray is accused of giving the pop star a lethal dose of the anesthetic propofol last June. He has pleaded not guilty.
He showed no reaction to Pastor's ruling`.
Pastor said he may revisit the issue of Murray's medical license, but only if there was new information or possibly after a preliminary hearing.
Several members of Jackson's family, including his father Joe, mother Katherine, sister LaToya and brother Jermaine, attended the hearing.
Murray's attorneys fought the restriction, arguing that it would prompt authorities in Texas and Nevada to take similar action.
Murray operates clinics in both states, which have ordered him not to use anesthetics on his patients.
Murray's attorney Ed Chernoff said in documents filed Friday that Nevada and Texas have reached agreements to allow Murray to practice as long as he abides by a judge's order not to administer anesthetics such as propofol.
The pop music legend died June 25 after Murray, his personal physician, administered propofol and other drugs to help him sleep.
Murray maintains nothing he did should have killed Jackson.
Pastor was asked by the state attorney general to overrule another judge's decision that allowed Murray to keep practicing.
Murray remains free on $75,000 bail.
Last month, the cardiologist made news when he stabilized a woman who fell unconscious and had a weak pulse on a flight from Houston.