Judd Apatow says it's 'sad' Woody Allen is 'obsessed' with young actresses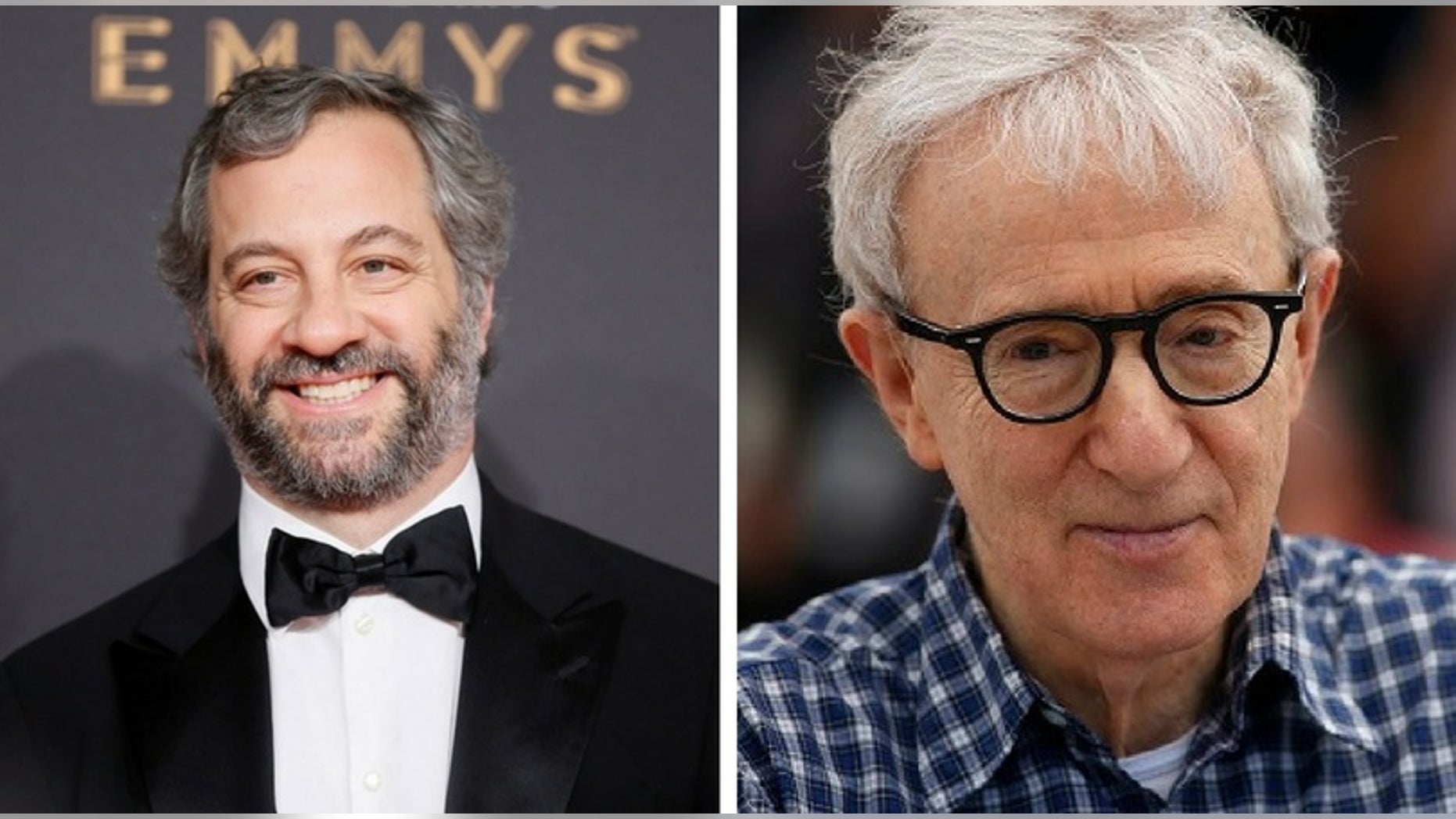 Judd Apatow tweeted early Wednesday that it is "sad" controversial director Woody Allen is "obsessed" with young actresses who do not "run" when offered the chance to work with him.
Apatow tweeted an article regarding Allen's next film which was rumored to be about a middle-aged married man reportedly having a sexual relationship a 15-year-old girl. The film stars Jude Law, Elle Fanning and Selena Gomez. Fanning is reportedly playing the teenage girl.
Allen has directed movies previously about relationships between an older man and a younger woman, most famously his 1979 film "Manhattan."
JUDD APATOW THINKS SOMETHING NEEDS TO CHANGE IN HOLLYWOOD AMID HARVEY WEINSTEIN SCANDAL
The "Trainwreck" director tweeted with the article: "It is sad that he is obsessed with all these young actresses and none of them run when offered the job."
Apatow has been open about things needing to change in Hollywood following the bombshell sexual misconduct allegations against Harvey Weinstein.
"I think men need to stand up for women," the mastermind behind "Knocked Up," Apatow said at a luncheon earlier this month. "We have to create an environment where if women feel something happens to them, that the community is going to support them; and I don't think that's the case right now."
KATE WINSLET AVOIDS DISCUSSING WOODY ALLEN'S ALLEGED SEXUAL MISCONDUCT
Following the accusations against Weinstein, the molestation allegations against Allen have resurfaced in the midst of the controversy.
In 2014, Allen's adopted daughter, Dylan Farrow, claimed she was molested by the director when she was a young girl. Her brother, Ronan Farrow, who recently wrote an expose about Weinstein for The New Yorker, supported his sister and said he believed her.
Allen has denied the allegations.
Allen has come under fire recently for saying that that the allegations against Weinstein are "very sad for everybody involved," but cautioned the public to avoid a "witch hunt atmosphere" where "every guy in an office who winks at a woman is suddenly having to call a lawyer to defend himself."
Allen released a comment later to clear up the previous statement.