Johnny Depp's movie 'City of Lies' pulled from release schedule a month before premiere
Amid a time of very bad press for Johnny Depp, the star's upcoming movie about the death of rapper Notorious B.I.G., "City of Lies," has been pulled from the schedule just a month before it was supposed to hit theaters.
According to Deadline, Depp's movie was set to release on Sept. 7, but that will no longer be the case. Global Road, which acquired the film's original distributor, Open Road, last summer, has not set a new release date for the picture.
Had it been released next month, it would have coincided with the iconic rapper's 46th birthday. The film, co-starring Forest Whitaker, follows Depp as an LAPD detective named Russell Pool as he attempts to investigate the still unsolved murder of B.I.G. in 1997, just six months after the death of his rival, Tupac Shakur.
The news of the film's release being pulled comes at a bad time for Depp, who was recently the subject of a damaging Rolling Stone profile. In addition, a crew member for "City of Lies" sued Depp alleging that the 55-year-old actor punched him twice. This fueled recent rumors of physical assault that the actor was previously battling with regards to his ex-wife, Amber Heard, who divorced him after just 15 months of marriage.
As The Hollywood Reporter notes, this collection of factors would have made any effort by Depp to promote the upcoming movie nearly impossible without navigating a metaphorical mine field of awkward questions. It's unclear if that's what contributed to "City of Lies" getting yanked from the schedule, though.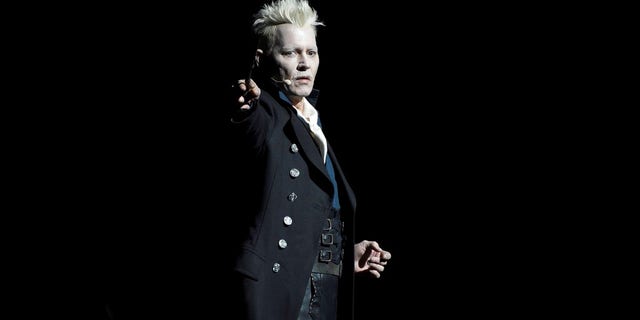 Depp recently avoided questions while promoting a film at the 2018 San Diego Comic Con. Despite concerns about the allegations against him, Warner Bros. is pushing forward with "Fantastic Beasts: The Crimes of Grindelwald." In it, Depp plays the titular villain from the "Harry Potter" franchise.
Depp was absent from the film's massive Hall H panel until the very end, when he surprised the crowd dressed in character to give a creepy speech. While it was a good piece of promotion for the film, it also ensured that Depp didn't have to field any questions about his personal life or the allegations against him.