John Oliver slams Trump's foreign policy in show premiere: He 'is the worst of us'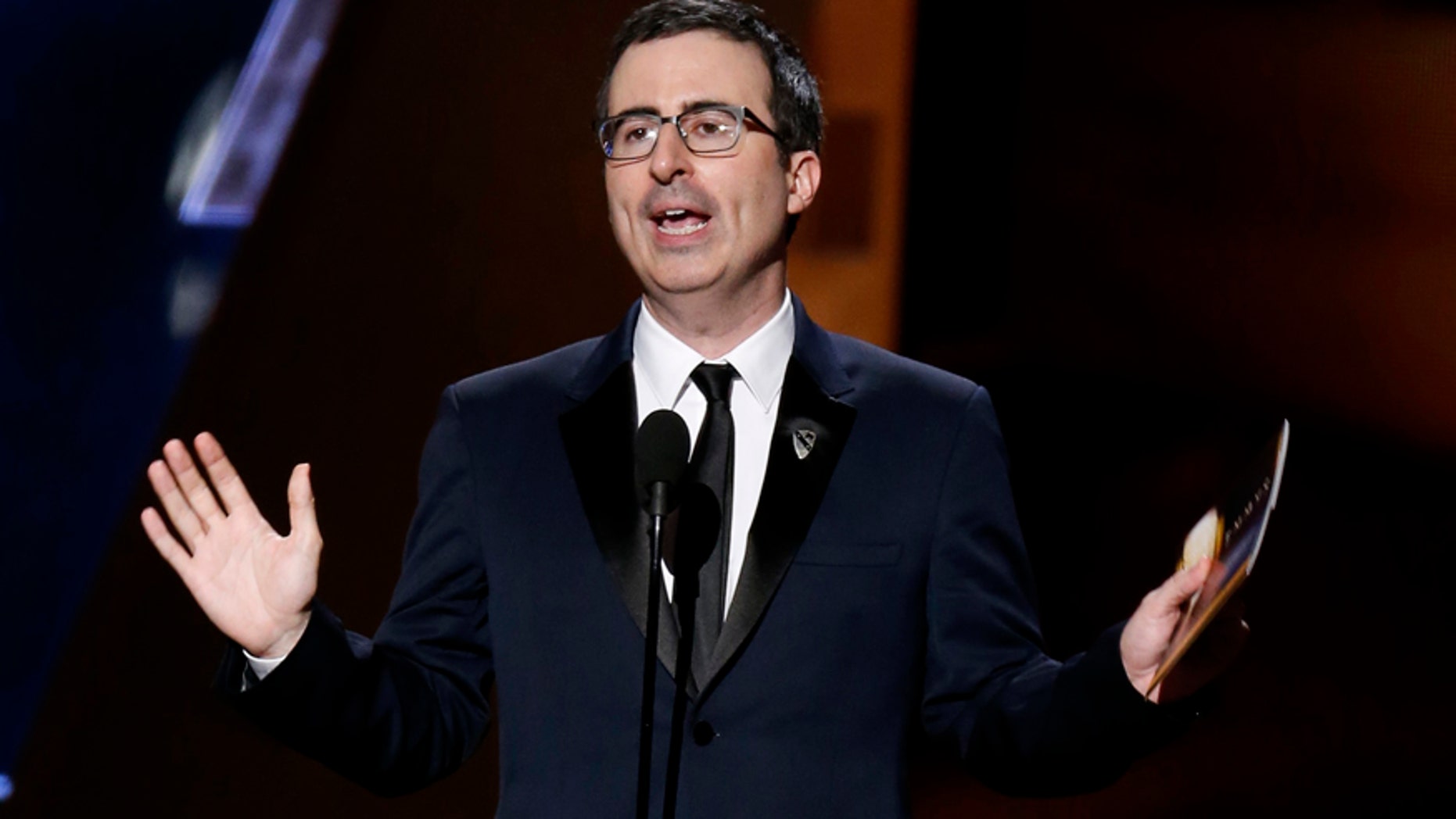 John Oliver kicked off the new season of his hit series, "Last Week Tonight," by calling out President Trump's foreign policy and his reputation around the world.
On Sunday night, Oliver's sketch news show took on politics, delving into Trump's foreign policy, which Oliver joked can be simply interpreted as Trump's saying "America first."
After showing several clips of the president repeating the phrase on different occasions, the talk show host challenged the phrase and said that any other country that isn't America has always known the United States to put itself before other countries. Oliver then questioned Trump's "America first" views and proceeded to call the president out for reportedly calling some countries "s---holes."
"[Trump] reportedly called Africa, Haiti and El Salvador s---holes, which is just not OK," Oliver said.
Then the comedian claimed that the president, who has said in speeches "the world is laughing at us," has no idea that he is the butt of the America jokes.
After showing a series of Trump imitation videos from around the world, Oliver went on to say that a Jan. 18 Gallup poll showed how the world's approval rating of America's leadership dipped from 48 percent two years prior, to 30 percent. The host joked that the drop was the equivalent of "replacing Gal Gadot in the Wonder Woman franchise with Matt Lauer."
And even though Oliver constantly admits to being embarrassed by Trump's antics, as an immigrant who lives in the United States, he concluded his show with a joyous ode to America — thanking it for inventions like YouTube, Mountain Dew and the Batmobile bed.
Oliver then portrayed a pseudo-ambassador for the States and delivered the message that "Donald Trump does not reflect America." He then added, "Trump is the worst of us, but he's not all of us."