Joanna Krupa vs. Paris Hilton: Who looked sexier going commando?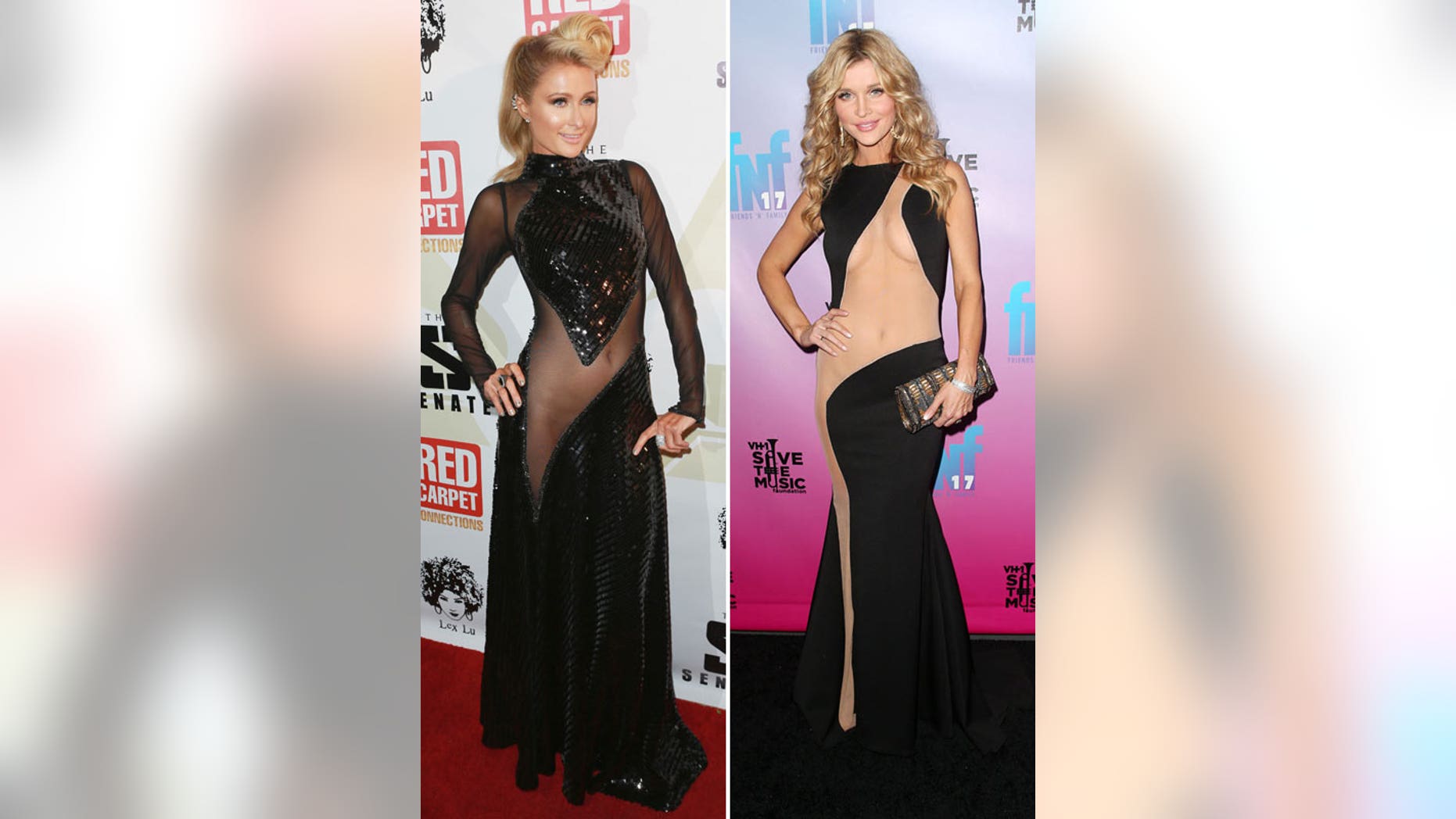 As we've seen with stars like Gwyneth Paltrow and Jaimie Alexander, sheer-paneled cut-outs are totally on trend right now, and Paris Hilton and Joanna Krupa are the latest sexy celebs to eschew underwear and slip on revealing, semi-see-through gowns. So which blonde looked best?
Paris kicked off the commando party when she hit the red carpet of Diddy's 4th Annual Pre-Grammy Celebration on Jan. 23. She looked absolutely smoldering in the futuristic-looking black dress with sparkling embellishments. The dress' asymmetrical cut-outs showed off her belly button and rock hard abs, as well as a good helping of her pelvic area.
Because of the daring dress, Paris bordered on racy while looking sexy, confident, and sleek.
Not to be outdone, Real Housewives of Miami star Joanna stepped out for the Friends 'N' Family 17th Annual Pre-Grammy Party on Jan. 24 in a black and nude sheer dress that left nothing to the imagination. The swooping cut-out showed off an ample amount of cleavage, her abs, and bikini line.
On the carpet, Joanna insisted that she wasn't trying to mimic Paris — "Oh god no," she told Mail Online when they asked if Paris inspired her — but the comparisons are to easy to make because they're both blonde, totally hot, and fearless.
Both ladies looked amazing and ridiculously sexy, but we want to know what you think — which star pulled off the commando look better? Let us know!