Jimmy Buffett posts surf photo as Hurricane Florence creeps toward Carolinas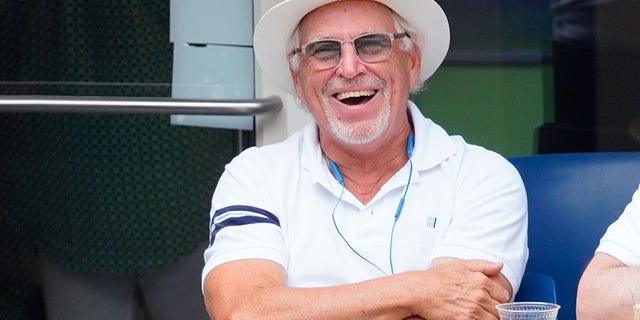 As Hurricane Florence charges toward the East Coast, Jimmy Buffett was all smiles in a social media photo Wednesday on a beach in South Carolina.
The musician shared the Instagram photo of himself and another grinning as they stood between two surf boards.
HURRICANE FLORENCE'S PATH: TRACK THE STORM HERE
The men were tagged in Folly Beach, South Carolina in the post that appeared to be a framegrab from another user's social media story that read "that hurricane swell."
"'I ain't afraid of dying. I got no need to explain. I feel like going surfing in a hurricane' #follybeachsurfing," Buffett captioned the post. "On a serious note - respect mother nature, please be safe and listen to your local authorities."
HURRICANE FLORENCE PUTS 10M IN CROSSHAIRS ALONG EAST COAST; TRUMP URGES 'PROTECTION OF LIFE'
The Carolinas, as well as Virginia, Maryland and Georgia were under states of emergency Wednesday ahead of what President Trump said would be "one of the biggest" storms "to ever hit the East Coast, one of the biggest to ever hit our country."
Hurricane Florence, a Category 3 storm, is forecast to near the coast of North or South Carolina by Thursday or Friday, according to the National Hurricane Center.
Fox News' Nicole Darrah contributed to this report.