Jessica Simpson's parents divorcing as Joe Simpson shoots down gay rumors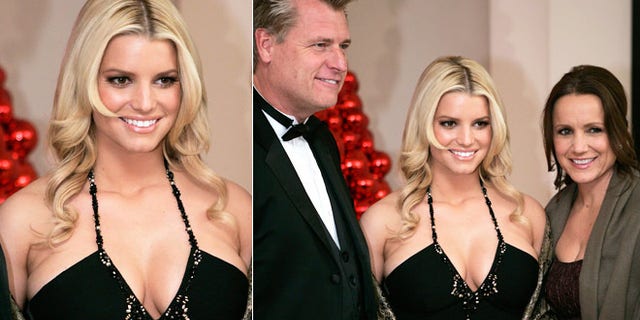 NEWYou can now listen to Fox News articles!
Jessica Simpson's mother Tina has filed for divorce from Jessica's father, Joe Simpson.
Tina Simpson filed papers in Texas last month, TMZ reports, stating: "The marriage has become insupportable because of discord or conflict of personalities."
Now rumors are swirling that the "discord or conflict" have to do with Joe Simpson announcing to his family he is gay.
The National Enquirer is reporting Joe Simpson gathered the family to break the news he has a boyfriend, and was coming out of the closet.
In response to that story, the Simpsons' family rep told FoxNews.com: "It is an amicable split and there is no third party involved. Any other related allegations are completely false. The family appreciates your respect for their privacy at this time."
Tina and Joe were married in 1978.
In divorce documents obtained by TMZ, Tina Simpson claims she has separate property from her husband and wants to keep it.
In the county where Tina filed, there are strict rules about how divorcing spouses have to behave toward each other during proceedings. If one spouse violates the rules, they could be found in contempt of court.
Joe filed a response to Tina's divorce petition days later, insisting Tina get nothing from the split.
Joe and Tina both played roles in turning daughters Jessica and Ashlee into pop superstars, and Joe has been Jessica's manager for years. Jessica is worth an estimated $100 million, and is the face of a fashion line that is reportedly worth over a billion dollars.
Jessica recently gave birth to her first child, daughter Maxwell. Ashlee has a son, Bronx, with rocker Pete Wentz. Ashlee divorced Wentz in 2011. Jessica is engaged to Maxwell's father, Eric Johnson. She was married to singer Nick Lachey from 2002-2006.