Jessica Simpson's Clothing Line Expected to Make History With $1 Billion in Sales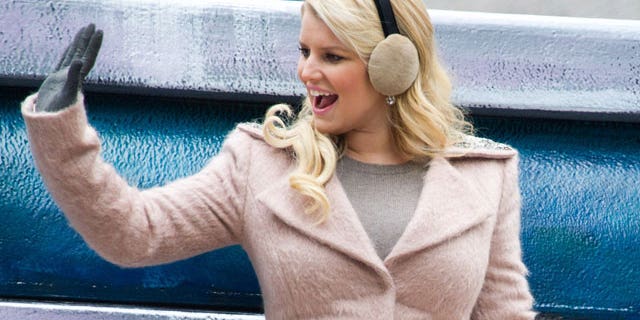 While Jessica Simpson is no stranger to the up and downs of the business of Hollywood, it appears the singer, designer and reality star has a billion reasons to celebrate.
According to Women's Wear Daily, her eponymous clothing line is about to the first ever celebrity clothing line to top a billion dollars in retail sales.
Appearing on the Dec. 6 cover of the fashion magazine, Simpson is being crowned "Fashion's Billion Dollar Baby."
The Jessica Simpson Collection, which produces shoes, handbags, coats and clothing took in $750 million in retail sales this year alone. So lucrative is the line that it's estimated that it's driven Simpson's net worth to be $100 million.
Not too shabby for the singer, whose record sales and reality show ratings have been on the decline in recent years.
But in the land of celebrity clothing lines, where everyone from Jennifer Lopez to Victora Beckham have found success, it appears Simpson is queen.
And she isn't going anywhere soon. According to WWD, next fall, Simpson plans to launch a sportswear line. Early estimates for the line expect it to generate between $150 million and $200 million within the next two years.
"She is the girl next door and has great product that surrounds her," Vince Camuto, the founder of the Camuto Group, which owns the master license to her brand, told the magazine. "People like her. People look at her as a style icon."