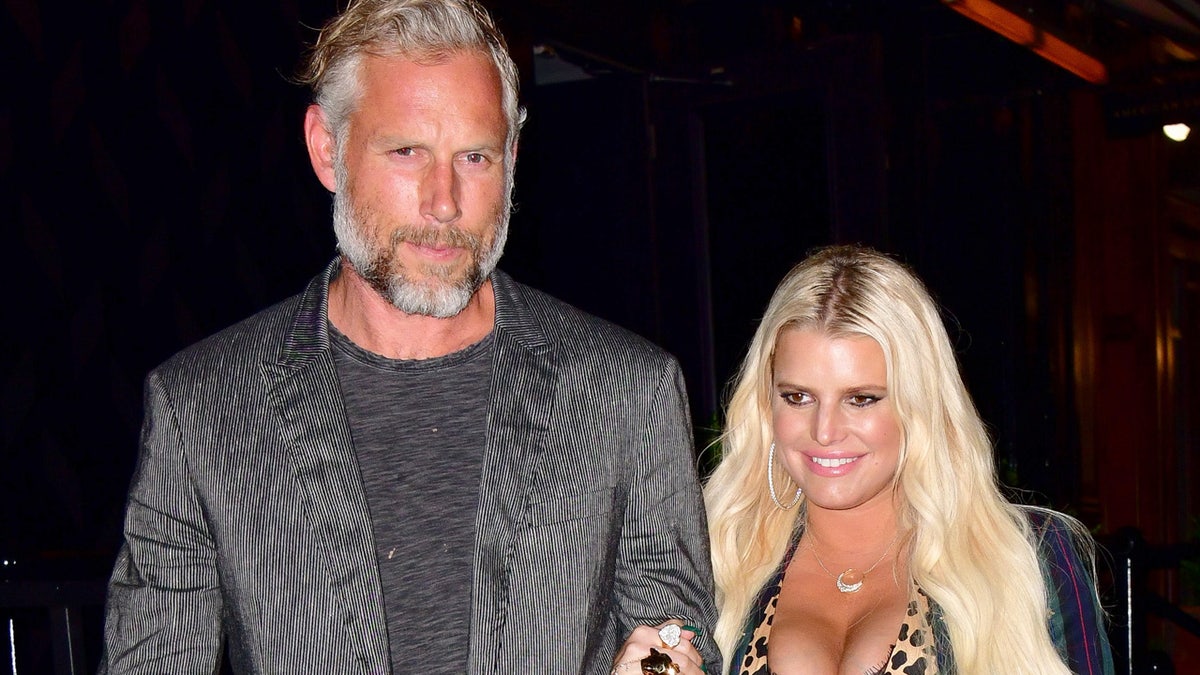 Shortly after announcing that she and her husband, Eric Johnson, were expecting their third child, Jessica Simpson, debuted her baby bump in a photo shared on her Instagram account.
In the image, the mother of two shows off her growing belly through a printed, maxi dress and caption the image, "My Baby Love."
Simpson and her husband shared the baby news on Tuesday morning via Instagram. The singer posted two baby reveal images featuring her children, Maxwell and Ace, carrying big black balloons that they popped to reveal small, pink balloons, symbolizing a baby girl.
"This little baby girl will make us a family of five," Simpson captioned the video. "We couldn't be happier to announce this precious blessing of life."
Back in 2015, the mother spoke to Entertainment Tonight and told the outlet what she and her husband were in no rush to expand their family.
"No more kids on the horizon," she said at that time. "That would freak me out a little bit."
But three years later, times have changed for the 38-year-old and she celebrated the news of her soon-to-be bundle of joy.
The star, also recently opened up about her marriage to Johnson, who she said is the secret to her youthful look.
"He keeps me hot, I have to say," Simpson told ET in July. "He's always throwing around the kids, and he's just an amazing father, it makes me want to stay young. Like how can you be so active? I mean watching the kids running makes me exhausted."
The star did not reveal how far along she was, but the star is sure to share more details throughout her pregnancy on Instagram.